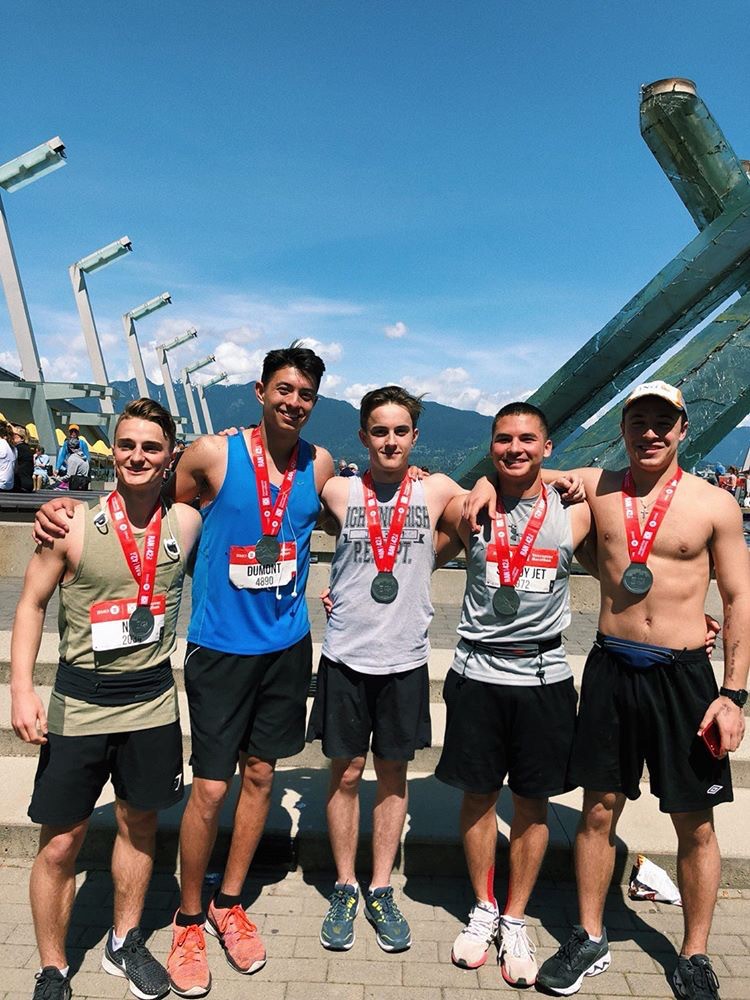 For Zack Cicek, crossing the finish line of the BMO Vancouver Marathon with his best friends was a life-changing experience.
He couldn't wait to do it again in 2020, and also take the opportunity to raise funds for a cause he believed in: Ronald McDonald House. "I was able to volunteer at the Ronald McDonald House BC when I was younger, and I reflected on the kids I met and the lasting memories I had made there," he says. "It's been some time since I have given back to the House, so I thought that the BMO marathon this year would be the perfect opportunity to do so."
Even with the world in crisis and the race cancelled, Zack knew he could still make a difference. He has decided to run the full marathon in his neighbourhood and continue to raise funds. He and his friends are now halfway to their goal of raising $1,000!
"Volunteering/fundraising has always reminded me how blessed I am and to continue to lend a hand to those in need, as I hope others would do for me," says Zack.
You don't need to run a marathon to support BC and Yukon families and to inspire others in your community. Our virtual fundraising toolkit is full of tips and ideas, from Facebook birthday fundraisers to read-a-thons. Download the toolkit today!
Step Up For Families is a virtual event that invites the RMH BC community to go the (social) distance for families. Register today!