Join our team
Join our team
Ronald McDonald House BC and Yukon cares for families of children whose health needs take them far from home and keeps families together in a home away from home, providing comfort, compassion and a sense of community when they need it most. Our success depends on the dedication and generosity of our volunteers; at Ronald McDonald House BC we're always open to have exceptional volunteers join our team.
OUR MISSION

We give sick children the healing power of being together with family.


OUR VISION

A home away from home for all families facing a medical crisis.
OUR VALUES
DARE TO CARE
Compassionate

PERSPIRATION MAKES INSPIRATION
Dedicated

EMBRACE ALL HUMANS
Inclusive

BELIEVE WE CAN
Uplifting

CURRENT OPPORTUNITIES

FAMILY MEAL HOST

FAMILY SERVICES SUPPORT

SURREY FAMILY ROOM SUPPORT

PROGRAMS SUPPORT

FRONT DESK SUPPORT

BAKING

SPECIAL EVENT SUPPORT
Apply Online
Apply Online
Join our volunteer team and help support families staying at Ronald McDonald House BC & Yukon.
Family Meal Program
Share the gift of a homemade meal with our families. Having a night off from cooking is a huge relief for the thousands of families who call Ronald McDonald House BC and Yukon home each year. Bring together a group of your friends, colleagues or family to cook a healthy, delicious meal for our families.
Check it out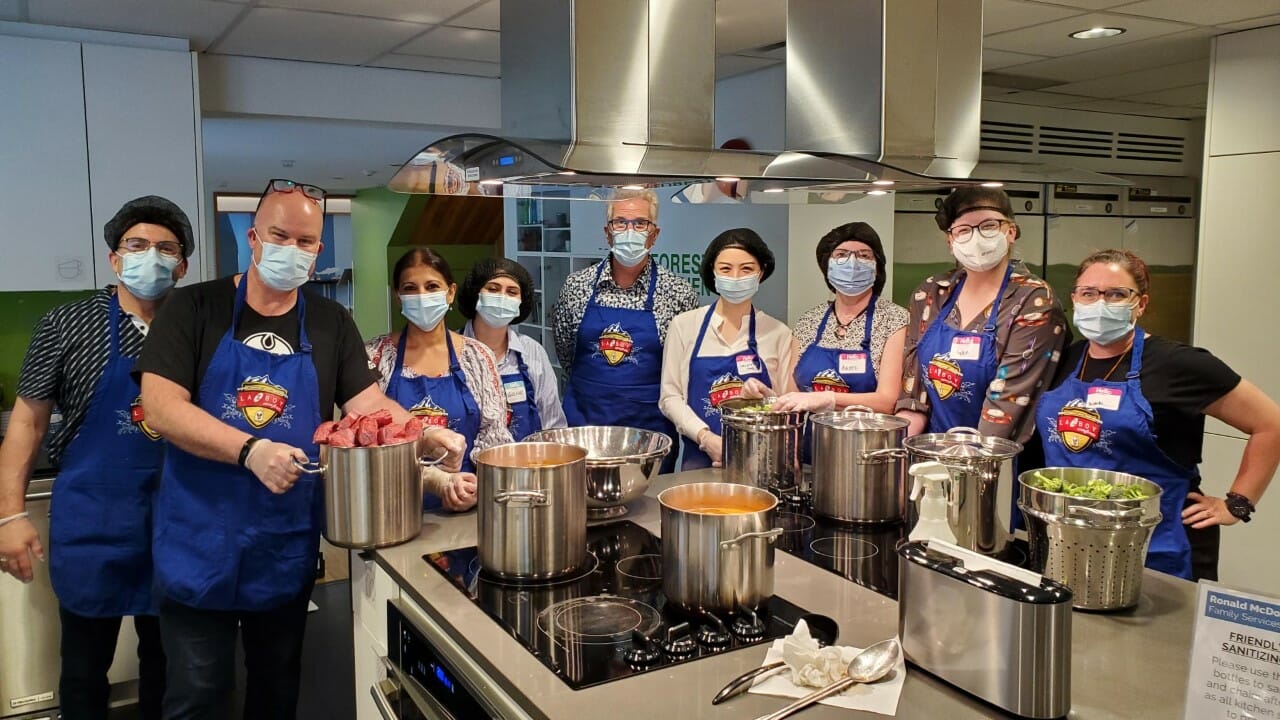 Other group opportunities
Other group opportunities
It's a lot of fun to help out around the House, especially as a team. That's why we're always happy to welcome corporate, student or community groups looking to have fun while making a positive impact on our guests. If you have a group of 15 or fewer, we offer opportunities such as baking and cooking freezer meals on Wednesday mornings. Your group must book in advance.
Coordinating group volunteer projects have both operational and material costs for Ronald McDonald House BC. So we ask our group volunteers to join us in keeping this great program going by giving a donation of $150 plus the cost of supplies (such as groceries for baking or freezer meals). Donations are fully tax-deductible.