Our History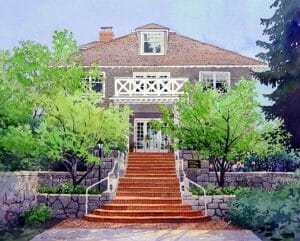 For over thirty years, Ronald McDonald House BC and Yukon (RMH BC) has been providing accommodation for seriously ill children and their families when they must travel to Vancouver for their child's major treatment. Since 1983, we welcomed families at our 13-bedroom home in Shaughnessy, but the need for our services was much greater. In 2013, we began construction on a new 73-bedroom House, conveniently located on the grounds of BC Children's Hospital.
Our new House, which opened on July 7, 2014, serves 2,000 families each year in spacious suites with private washrooms. With a larger House comes expanded services for children and families including a fitness room, arts and crafts studio, magic room, LEGO lounge, and several comfortable indoor and outdoor lounges which encourage guests to come together. Built to LEED Gold Standard, our new House reduces our organization's carbon footprint and reflects the natural beauty of the BC and Yukon communities that our families come from.
On June 2, 2014, we also opened the Ronald McDonald Family Room at Surrey Memorial Hospital. A house within the hospital, a Ronald McDonald Family Room is a welcoming refuge for families of children admitted for treatment. The Room includes four overnight sleeping rooms, kitchen and laundry facilities, and a comfortable lounge with TV and internet access.
Ronald McDonald House BC and Yukon is owned and operated by the Children's Family House Society of BC, an independent, Board-directed, non-profit organization. The House is managed with a small staff and dedicated volunteers. We look forward to many more years of service to BC and Yukon families.
Take a Tour of RMH BC
Please note: All public tours are cancelled until further notice as we work to flatten the curve and keep our families safe. Thank you!
Do you want an inside look at Ronald McDonald House BC and Yukon?
Members of the public are invited to tour our innovative new facility every Monday (10:00 AM) and Wednesday (2:00 PM) except holidays. Join us to learn more about the house that love built!
All guest families will receive a full tour and orientation when they check in.
To sign up for a public tour, please call 604-736-2957.
Stay informed. Stay in touch.
Sign up to get information from Ronald McDonald House BC straight to your inbox. We'll email you every-so-often with inspiring stories, upcoming events, information about our mission and programs, and ways to get involved with the RMHBC community.
Our Mission
Ronald McDonald House BC and Yukon cares for families of children whose health needs take them far from home and keeps families together in a home away from home, providing comfort, compassion, and a sense of community when they need it most.
Our Values
At RMH BC we are:
Family Centered
Compassionate
Respectful
Community Based
Annual Reports
Read our 2018 Annual Report to meet our families, see the latest stats about our programs, and find out how your support makes a difference at RMH BC.
View previous annual reports and audited financial statements:
Meet our Board of Directors
The Ronald McDonald House BC Board of Directors is comprised of a diverse group of people committed to sustaining the compassionate service the House provides. People of various backgrounds are recruited to one of our four standing committees, depending on what expertise is needed to facilitate these volunteer working groups:
1. Governance
2. Audit & Finance
3. Strategic Initiatives
4. Risk Management & Quality Assurance
5. Human Resources
6. Major Gifts
Once individuals have served on a committee, learned about the House, and shown a keen interest in our operations, they are recruited to the RMH BC Board. Some experts we have been privileged to have on our board include financial, legal and business/marketing professionals.
Each Board member is expected to be on at least one committee of their choice.
Our McDonald's Relationship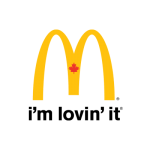 Our long-time, committed friends at McDonald's Restaurants of Canada Limited, McDonald's Owner/Operators, as well as Ronald McDonald House Charities of Canada, are a vital fundraising support for Ronald McDonald House BC & Yukon. In-kind donations and financial support raised through events, suppliers, coin boxes and McHappy Day are an invaluable resource. Approximately 25 – 30% of our annual budget comes from the McDonald's family and RMHC, while the remainder is raised through the generosity of individuals and corporate donors. The House is incredibly grateful for this ongoing support!
Members of our McDonald's family serve as volunteers on our boards and committees of the House, working alongside other members in our community. In addition to in-store fundraising efforts, McDonald's franchisees participate in many local events for our House, including our Golf Tournaments and A Night to Dream Gala.
National Partners
Our heartfelt thanks to each of our national partners for their unwavering support. We could not do what we do without you.