The Family Room at Surrey Memorial Hospital
The Family Room at Surrey Memorial Hospital
When a child is ill, parents are reluctant to leave the hospital. The Ronald McDonald Family Room is an area set inside in Surrey Memorial Hospital to serve as a quiet rest area for family members of children in hospital for treatment and care. We encourage you to stop by – our staff and volunteers will extend their warm hospitality and do their best to make your stay at the hospital as comfortable as possible.
Location & Contact
The Family Room at Surrey Memorial Hospital
The Family Room is in the "Green Zone" on the second floor of the Critical Care Tower. We are across from the Sacred Space/ Hospital Gift Shop and beside the NICU.

Phone: 604-585-5666 ext. 774396
Email: surreyfamilyroom@rmhbc.ca

Hours: Open every day from 9:00 AM – 9:00 PM
Email Us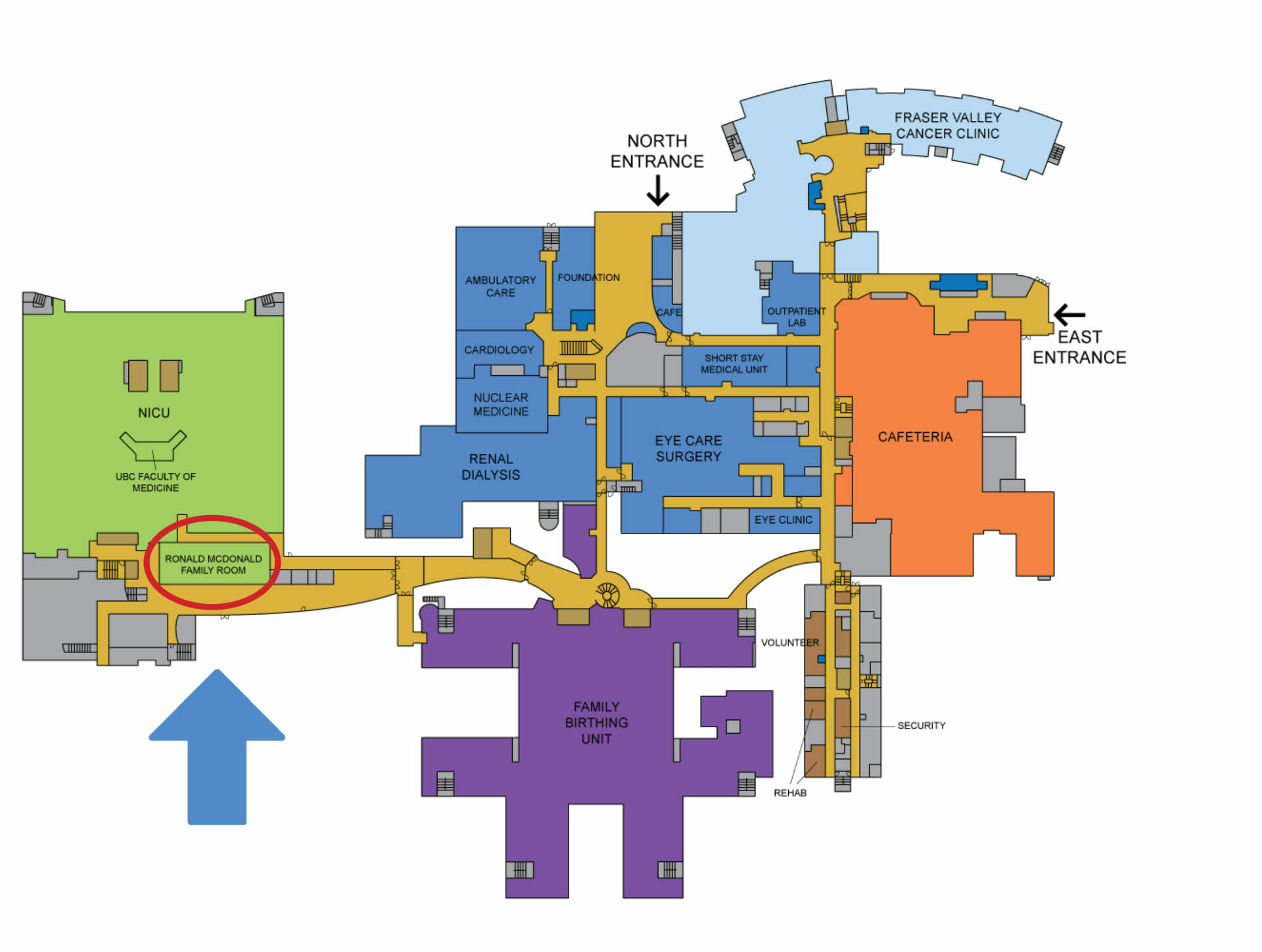 Who can use the Family Room?
The Ronald McDonald Family Room is for all families with a child under the age of 18 receiving treatment at Surrey Memorial Hospital. Eligible units include:
• Neonatal Intensive Care Unit (NICU)
• Child Health Centre (CHC)
• Pediatric Emergency
• Child and Adolescent Stabilization Unit (CAPSU)
• Adolescent Psychiatric Unit (APU)
• Family Birthing Unit (FBU)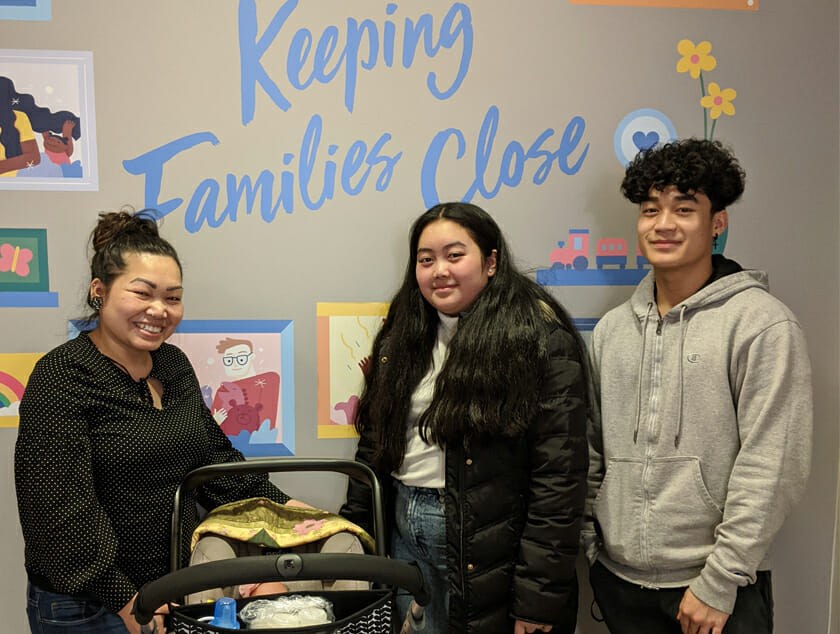 What We Offer
• A full kitchen and community pantry sponsored by Envision Financial.
• A fridge where you may keep a few groceries
• Laundry machines with complimentary detergent
• A shower, stocked with towels and basic toiletries
• Complimentary warm beverages and snacks
• Weekly meals
• Activities such as crafts, pet therapy and video games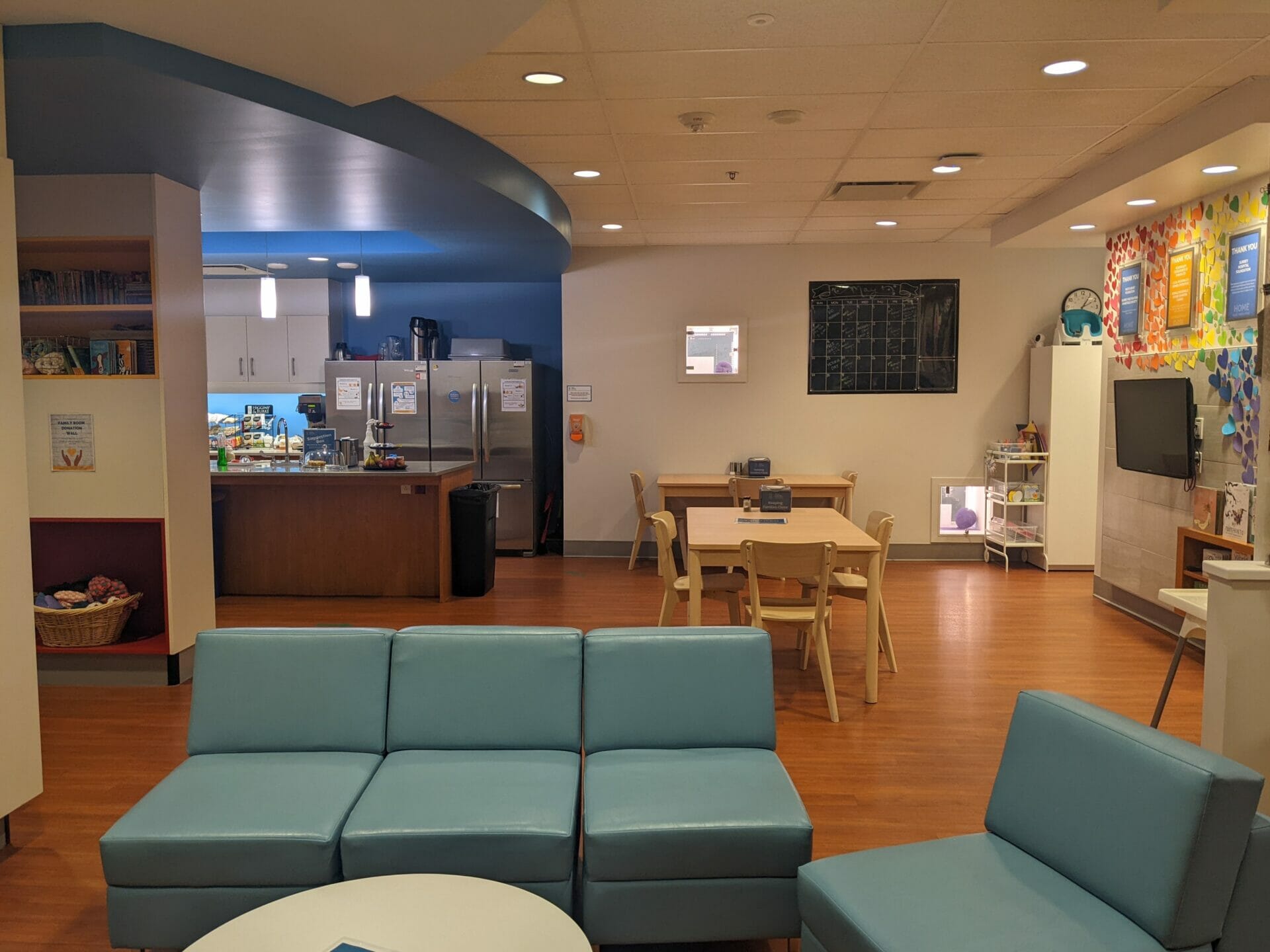 Sleeping Rooms
We have four sleeping rooms so families can be just steps away from their child throughout the night. Given to families with the most critical needs, the sleeping rooms cannot be booked in advance or for any length of time. There is no charge to use the sleeping rooms. To receive a referral, please talk to a social worker on your hospital unit. Priority goes to families with a patient in the NICU, CHC or CAPSU as well as other units if space permits.