Find Out More About Us
Meet our families and get an inside look at the new Ronald McDonald House BC!
Learn More about RMH BC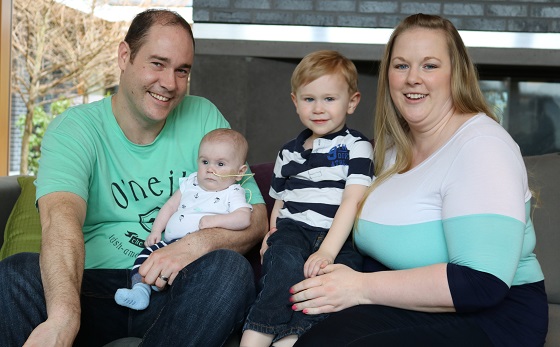 Stories From Home
Meet Caleb
At just 5 months old, Caleb Champagne has faced struggles that most of us couldn't even imagine, but he has a 73-bedroom House full of friends cheering him on. Now, he is able to go home to Vancouver Island for the very first time.
Read more
navigateright
Upcoming Events
McHappy Day

On McHappy Day, McDonald's Restaurants, community members, and families come together to raise funds for Ronald McDonald House BC and Yukon and children's charities. $1 from every Big Mac® sandwich, Happy Meal® and hot McCafé® beverage sold will help support BC and Yukon children.

Learn More

navigateright

McBowl Day

Bowl to keep families close at Splitsville in Nanaimo. $5 from every hour of bowling booked will help support children and families at RMH BC.

Learn More

navigateright

10th Annual TRUE Consulting Tournament

This incredible tournament organized by the staff of TRUE Consulting Group is now in its 10th year and has raised $252,000 to date for children and families at Ronald McDonald House BC. Join this fun and friendly competition and help keep families close when it matters most. This year's tournament offers a choice of hockey or soccer.

Learn More

navigateright
Thank you to the sponsors of our 2017 RMH BC Ski Challenge