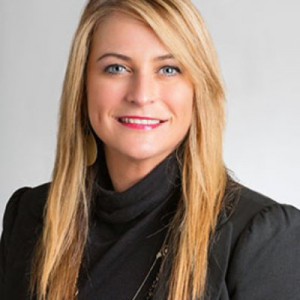 Catherine Jones, Board Member
Catherine Jones has over fifteen years in the Finance and Securities industry, with several national and boutique companies. In these roles, Catherine offered full service investment strategies to individuals and worked with business entities to successfully acquire capital financing in the millions of dollars within British Columbia, Manitoba, Alberta and Ontario. In acquiring capital funding and syndication for corporate businesses, Catherine has designed and executed many direct advertising, marketing, tradeshow and social media campaigns for major clients in a variety of industries, including mining & resources, biomedical, special situations, and high-technology companies. Catherine has a B.A. degree in Criminal Justice and a minor in Business Administration from the University of the Fraser Valley. Board member since 2014.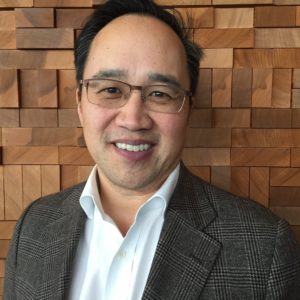 Colin Yu, Board Member
Born and raised in Vancouver, Colin has spent his early career in the banking industry, working in global banking for HSBC. In 2001, Colin switched his career focus, co-founding a technology start-up company. After selling the business, Colin remains involved in technology as an investor and business owner. Committed to child health, Colin is a supporter of BC Children's Hospital and Ronald McDonald House BC and Yukon, the past-President of the York House School Parents' Association and a current Trustee on the York House School Foundation. He lives in Vancouver with his wife Katherine and their two daughters. Board member since 2016.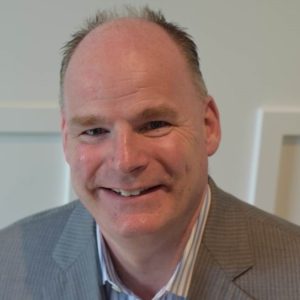 Doug McWilliams, Board Member
Doug joined Shaw Communications in Kelowna in 1995, and has held a number of operational leadership roles over the past 21 years. In April 2014, Doug was named Director of Operations for the Coastal Region, which includes the Greater Vancouver Area, Chilliwack and Vancouver Island. His past roles have included Regional Manager of Shaw's Calgary Office, Vice President of Operations for Star Choice (now Shaw Direct), as well as Regional Manager in Prince George. During his time with the company, Shaw has seen dramatic growth in its cable, Internet and digital phone businesses, as well as the purchase of Canwest's portfolio of assets, Global Television and its specialty channels and Wind Mobile. Doug was born and raised in North Vancouver and after spending 25 years away in Kelowna, Prince George and Alberta, he was thrilled to come back to the Coast, and now resides back in North Vancouver with his wife Lori and his son. Board member since 2016.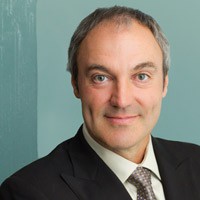 Gary Luedke, Vice Chair and Treasurer
Gary is a partner at Smythe Chartered Professional Accountants, where he is Leader of the Private Enterprise group, and has significant experience in assurance and advisory services for not-for-profit organizations, from large pension plans to small charities. Gary obtained his Bachelor of Commerce from the University of British Columbia and completed the Institute of Chartered Professional Accountants of Canada in-depth tax course. He was the recipient of the 2004 Community Service Award for the Institute of Chartered Professional Accountants of British Columbia. In addition to acting as Treasurer for Ronald McDonald House BC, Gary is the Treasurer for BC211 Services Society, an information referral service, and is currently involved with a UBC Campus Area Redevelopment Task Force for a religious organization. In the past, Gary coached minor-league hockey for 12 years. He still actively plays hockey and enjoys swimming, golfing and other fitness challenges. He lives in the Dunbar area of Vancouver with his wife Charlene and has two University-aged children. Board member since 2012.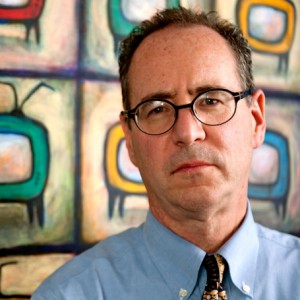 Jon Festinger, Q.C., Past Chair
Jon Festinger is experienced as both a lawyer and business executive. His primary focus has been media, communications and sports. Jon arrived in Vancouver in 1981 and began his legal career with the firm of Owen Bird. He left that partnership to become General Counsel of Western International Communications Inc. Thereafter he was a Senior Vice President with CTV Inc. as well as the founding General Manager of Vancouver Television (VTV). Most recently Jon was Executive Vice President, Business & General Counsel of the Vancouver Canucks and GM Place. On the academic front Jon has been an Adjunct Professor at the Faculties of Law at both UBC and the University of Victoria. He is the author of a text on "Video Game Law". Jon is married to Corinne and they have three children ranging in age from 9 to 15. He is a member of the Richmond Golf and Country Club and a past Director of the Vancouver Board of Trade. Jon enjoys distance running, sports television and computer auto racing simulations. Board member since 2011.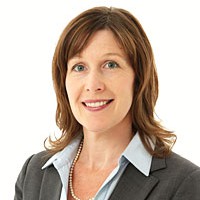 Katherine Arnold, Board Member
Practicing employment, human rights, and health law, Katherine has worked with numerous public and private sector clients, including insurance companies, health care professionals, hospitals, health regions, self-governing bodies, school boards, municipalities and private companies. She has served as a member of a number of clinical and research ethics committees including the BC Women's Hospital Clinical Ethics Committee, the BC Children's Hospital Clinical Ethics Committee, the BC Cancer Agency Research Ethics Board, and the UBC Research Ethics Board. She is currently co-chair of the Vancouver Coastal Health Vancouver Acute/Critical Care/Palliative Ethics Committee and has worked with RMH BC to develop intake policies. Katherine has three children and lives in Vancouver. Board member since 2014.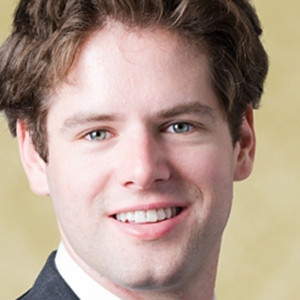 Matt Mitchell, Board Member
Matt Mitchell is an associate in the Vancouver office of Gowling Lafleur Henderson LLP, practising in the Business Law Group. Matt has experience in project finance, infrastructure and banking transactions, and corporate governance matters. Matt has also assisted on complex cross-border transactions involving regulatory and licensing issues. He acts for private companies in a variety of industries including financial services, technology and e-commerce, and has completed the Canadian Securities Course at the Canadian Securities Institute. Matt lives in the West End area of Vancouver with his wife, Lindsey. He enjoys stand-up paddle boarding, leisurely bike rides, and flying kites. Matt has served as Secretary to the Ronald McDonald House BC Board of Directors for the past two years. Board member since June 2015.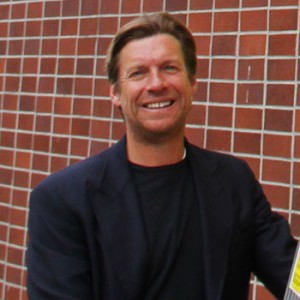 Mike Hudson, Board Member
Retired NHL player and business owner, Mike Hudson is committed to advancing child health. He is a member of the Board of Governors of York House School, head of its Major Gifts Committee and recently chaired the School's successful $15 million capital campaign. Mike is the father of four young girls and lives in Vancouver with his wife, Lisa. He remains a sports enthusiast, playing hockey, tennis, skiing and hiking in his free time. Board member since 2014.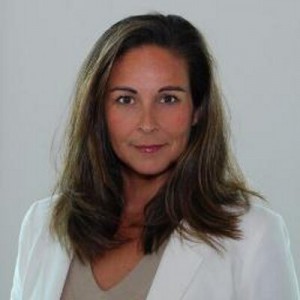 Nadine Cole, Board Member
Nadine Cole is the Senior Vice President, and General Manager of Cossette Communications, Western Region. As the agency of record for McDonald's, Nadine became introduced to Ronald McDonald House in 2007 and has acted as a volunteer, event participant, communications committee member and chair as well as co-chair of the Whistler Ski Challenge event. Nadine and her husband Michael have two children. They live an active life of soccer, tennis, volleyball and mountain sports. Their family loves to travel to Europe and to any destination with a beach and hot weather. Nadine has been on the Board of Directors of Ronald McDonald House since 2013.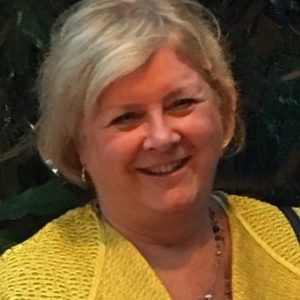 Patti Byron, Board Member
Patti is Senior Director of Medical/Surgical and Oncology/Hematology Inpatient and Ambulatory Services at BC Children's Hospital. Patti began her career at BC Children's as a pediatric oncology nurse and has held various leadership positions at BCCH for the past 29 years. Patti holds an adjunct faculty position with the UBC School of Nursing and has served in many leadership roles both nationally and internationally in Pediatric Oncology. Patti is passionate about the quality of health care for children in British Columbia and collaborates with Child Health BC on numerous projects impacting access to care in the province and at BCCH. Patti has been actively involved for the last five years with the design and development of the new TECK Acute Care Centre which will open in late 2017. Patti was born and raised in Vancouver and she and her husband have two adult children also living in the city. Patti and her husband spend free time riding their bikes around the lower mainland and also enjoy travelling and the Opera. Patti served as a Board member from 2003 – 2007 and is pleased to have joined the Board again in 2015.

Rod Halladay, Board Member
Currently the Director of Operations for McDonald's Restaurants of Canada, Rod oversees the company-owned restaurants in BC and Alberta and is responsible for leading a team that manages the ongoing operations of the restaurants. Prior to this role, Rod worked for several years as Director of Field Service and Franchising in the Western Region working directly with McDonald's Franchisees. Rod's professional experience includes working for a Franchisee for 14 years in Maple Ridge, BC, and since 2004 for the Corporation in both Winnipeg and Vancouver. He has been recognized multiple times with awards for excellence and for achieving outstanding results in various capacities. Rod has served in various volunteer capacities with community groups over the years, including Rotary Club and Athletes in Action. Rod holds a MBA from the University of British Columbia, and lives in the Lower Mainland with his wife Susan and their eight children. Board member since 2011.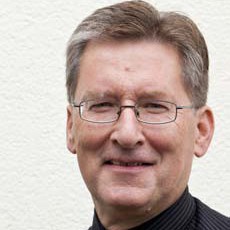 Stephen Krawchuk, Board Member
Steve is a Franchisee with McDonald's Restaurants of Canada. He and his wife Johanna own 4 locations in the Richmond/Delta area. Steve has been with McDonald's for 42 years starting at the first location in Canada in Richmond BC. Steve spent 32 years with the corporation before becoming a franchisee in 2001. His last position with the company was Operations Manager for Vancouver. Steve and Johanna have 3 daughters and 2 grandsons. The girls were very active in sports and Steve spent 20 years coaching them in Ringette and Soccer. Steve stays active by playing ball hockey. Steve and Johanna enjoy travel with a favorite destination being Maui. Board member since 2011.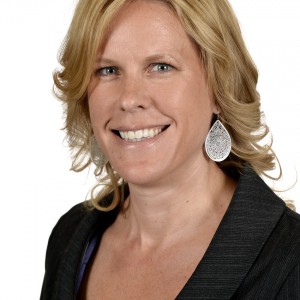 Tracey Arnish, Chair of the Board
Tracey was appointed as Coast Capital Savings Chief People Officer in July 2016. In this role Tracey is responsible for all of Coast Capital's human resource functions including talent acquisition and talent management, total rewards and corporate learning. She brings over 15 years of human resource management experience and is passionate about building a strong corporate culture that connects people with the organization's purpose. With over 15 years of progressive Human Resources experience, Tracey has worked in both the private and public sector with organizations such as SAP, Air Canada, Translink, the Vancouver Canucks, and the British Columbia Transmission Corporation. Supporting children and families battling pediatric cancer is an important personal priority for Tracey. She sits on the Board of Directors for Junior Achievement British Columbia and is Chair of the Board of Ronald McDonald House BC & Yukon. Tracey holds a Master's Degree in Business Administration, with a Bachelor's Degree in Commerce from Simon Fraser University and lives with her husband and two children in North Vancouver. Board member since 2013.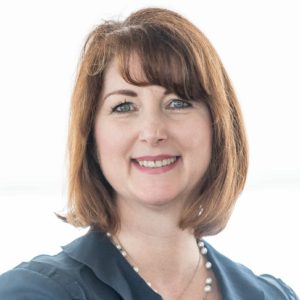 Trish Pekeles, Board Member
Trish Pekeles has extensive experience as both a finance and business executive. She has worked in the private and public sectors including real estate, telecom, utilities and higher education. Trish joined UBC as Director Financial Operations in 2016. In this role, Trish is responsible for procurement, payroll, financial systems and revenue accounting. Prior to that Trish worked for BC Hydro, Vancouver Community College, RSL Com./Westel Telecommunications, McPhail Group and Strand Group where she held a number of senior executive roles. Trish is on the Board of the H.R. MacMillan Space Centre in Vancouver, serving as Chair of the Finance Committee and the Strategy Committee. Trish holds an MBA from Royal Roads University, and is a certified Family Enterprise Advisor (FEA), and a Chartered Professional Accountant (CGA). Trish loves reading, is passionate about fitness and adores her two children, Isaac and Rachel. Board member since 2016