This April we are celebrating National Volunteer Week and the many volunteers who make Ronald McDonald House BC and Yukon "the house that love built." We asked long time volunteer Stephanie Rogliano what inspires her to volunteer.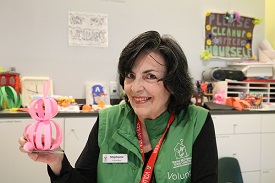 For Stephanie Rogliano, Friday nights are for arts and crafts at Ronald McDonald House BC and Yukon. They are a time for kids to express themselves creatively – especially with glitter – and to celebrate anything and everything, from a holiday to a new season to a made up occasion like "Princess Day."
Stephanie first joined our volunteer team in September 2014 and since then has been leading arts and crafts activities every week to bring joy to seriously ill children and their siblings. A love for art and creativity is not the only thing that Stephanie shares with the children she meets at Ronald McDonald House. Stephanie herself is a leukemia survivor who underwent a bone marrow transplant, and she enjoys giving back to people living through similar experiences.
But as much as she gives to the children at RMH BC, she believes that they have given her even more. "They taught me to stay in the moment," she says, "and to see joy in little things under all kinds of circumstances."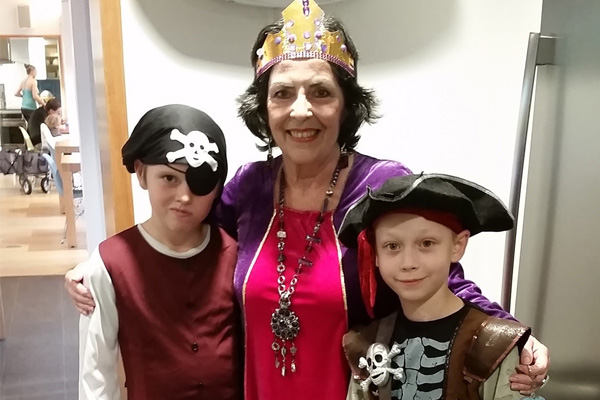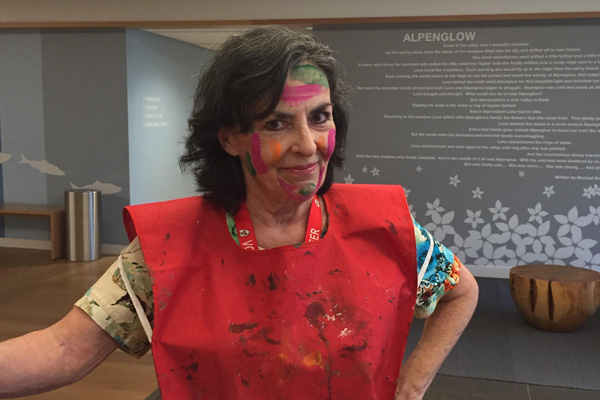 Some of her favourite memories from volunteering come from spontaneous moments at the House, like when two little boys wanted to join into a Princess Day party, so they came dressed as pirates, or when a group of kids decided they wanted to try out their new face paints – on Stephanie. She has seen kids at the House make incredible recoveries and enjoys celebrating everyday successes with them.
What does she believe is the most important thing about Ronald McDonald House? "It's a healthy, friendly, and comforting environment," she says. "It's a home away from home, full of activities for families to occupy their minds when they are going through a traumatic experience."
Volunteers like Stephanie make it possible to provide a home away from home for almost 2,000 families at Ronald McDonald House, and over 700 at the Ronald McDonald Family Room. Learn more about volunteer opportunities at RMH BC.