Meet our Volunteer Shift Leads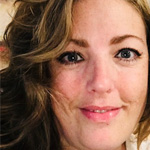 Reagan Nolan
Monday Night Shift Lead
I got involved at Ronald McDonald House because had the (un)fortunate opportunity to stay at RMH in Toronto for a few weeks. It was amazing; I was incredibly thankful to be able to stay at the House and I made a promise to myself that if I ever lived in a city that had a House, I would volunteer. I joined the RMH BC volunteer family in July 2017. My favourite things about the house are all the different people (employees, volunteers and families) I get to meet, and Monday Night bingo, of course!
Fun Fact About Me:  I have been bit by a sea lion 80 feet below the ocean surface AND I used to be a custom harvester down in the USA to make money for university.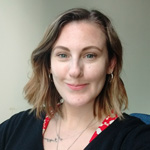 Gabrielle Lhotka
Tuesday Night Shift Lead
My name is Gabrielle Lhotka, I'm 26 years old and I have been a volunteer at RMH BC for over 2 years. My mother has been working with the House in Mendoza, Argentina for many years now and her work and connections led me here. I felt instantly connected to the cause and the people and have been volunteering here ever since. My favourite part of volunteering here is the joy and relief I can bring to people going through some of the hardest times of their lives. Being able to show kindness to those that need it the most is infinitely rewarding.
Fun Fact About Me: Even though I'm Canadian, I grew up in Argentina for 13 years and I am fluent in Spanish.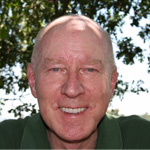 Patrick Hartney
Wednesday Night Shift Lead
For some years I had volunteered at another facility, working with children having life limiting illnesses. I stepped away from that for a couple of years and in looking for other volunteer opportunities, I read about the new Ronald McDonald House BC & Yukon nearing completion. My volunteer application to RMH BC was accepted in the summer of 2014, just as the new facility was opening. There is no one favourite part of volunteering; rather, there are many: meeting and working with my fellow volunteers, all of whom bring such incredible skills, talents and dedication to their respective roles, my 'reward', being a smile from a child and a thank you from the mother or father, and so many others, so little space.
Fun Fact About Me: I am an unheralded baker of fine muffins.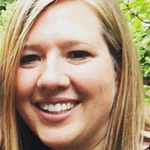 Jenn Rollins
Thursday Night Shift Lead
I have been volunteering at the house for just over 2 years. You can usually see me floating around on Wednesday or Thursday nights in multiple roles. After a decade of being on call in my profession I was able to fulfill a long time dream and dedicate some of my time to the House. I adore dogs but more importantly I LOVE kids! I have found this to be one of the most challenging things I have ever done but it has taught me a lot and has been the most rewarding.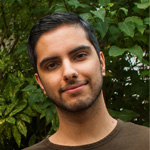 Vinny Randhawa
Board Member
I was introduced to RMH by a friend who had begun volunteering while I was living in Toronto. Of course, he had nothing but good things to say about his experiences and so when I moved back last year I thought I'd give it a shot and haven't since looked back! It's hard to pick a single favorite aspect of volunteering but one thing I do look forward to is giving away tickets from weekly raffles and seeing how happy it makes the kids and families.
Fun Fact About Me: I'm a huge foosball fanatic but still haven't had the pleasure of trying out the RMH table!