What can you do to help?
What can you do to help?
As the COVID-19 situation evolves, we have taken precautionary steps to keep our families safe while they stay at RMH BC. This includes temporarily pausing our traditional fundraising events, as well as volunteer programs such as Family Meals and other activities that normally take place at the House.

During these unprecedented times, the health and well-being of our families is our top priority. Together, we are all feeling the strain of the current situation – however, the RMH BC families are feeling the added strain of being far from home.
Create a Facebook Fundraiser
1. Login to Facebook and click on the three dots in your status update bar

2. Click on "Support a Charity"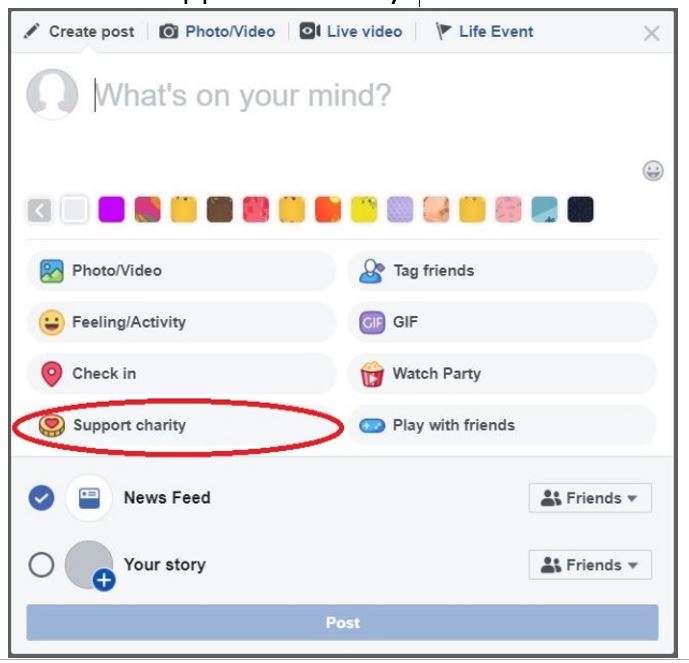 3. Type "Ronald McDonald House BC and Yukon" in the charity search bar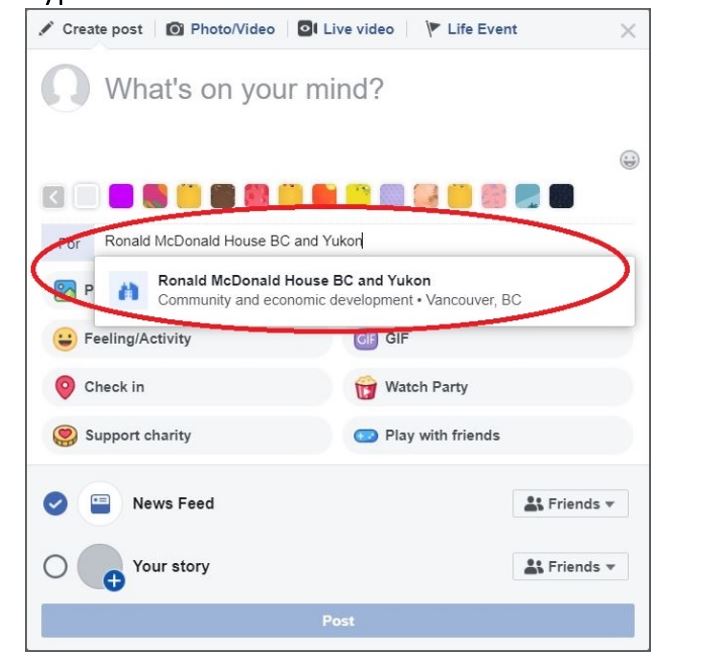 4. Share your reason for fundraising, tag @RMHBC and post so your Facebook community can contribute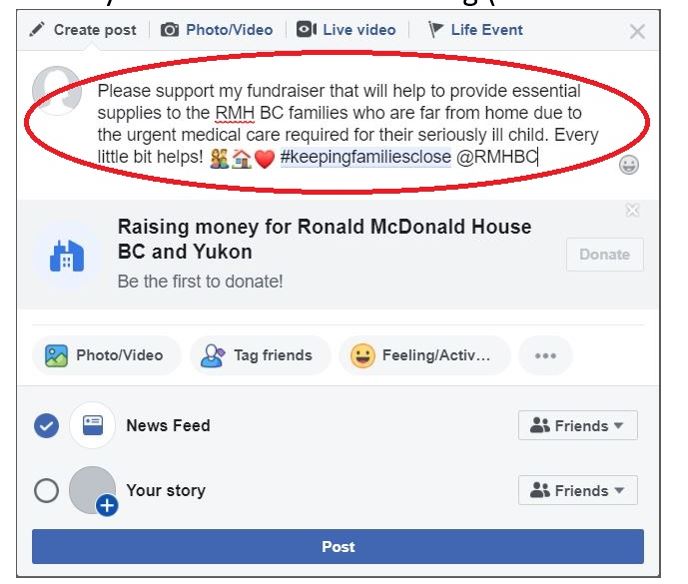 Be a House Champion
Be a House Champion
To our friends who are willing and able, we are calling on your support to be a "House Champion from Home". By setting up a virtual fundraiser, you are helping to ensure that we can continue to provide accommodation and a community of support for families at RMH BC. Not only will this help to pass your time indoors, but it will help to bring people together for a great cause, reminding everyone that no one is alone during this difficult time.