Families who stay at RMH BC are uprooted from 210 different communities throughout BC and the Yukon. Help us raise awareness and funds for these families who are far from home due to the serious health needs of their sick child. 
The Step Up For Families campaign will bring these communities together for a virtual event that can take place from the comfort of your home and at a safe social distance.

2. Set your fundraising target
$125 covers the cost for a family to stay at the House for one night.
$875 covers the cost of one week.
$1500 supports a family for the average stay of 12 days.
Challenge details
Complete 73 km with your team in the month of June.
All distances covered by individual team members count towards the goal of 73km.
Keep track of your distances using your favourite fitness tracking app or device (e.g. Strava, FitBit). Then, every time you complete a few KMs, submit your results here to appear on our leaderboard (updated daily) and earn badges. If you are tracking with Strava, you can also join our RMH BC Run Club.
Exciting fundraising prizes to be won, including gear from LadySport or a Garmin Forerunner 35 Smartwatch
Download your fundraising toolkit for tips and ideas on how to get started.
If you have additional questions, please contact us at community@rmhbc.ca
Take a peek at who is moving for the House!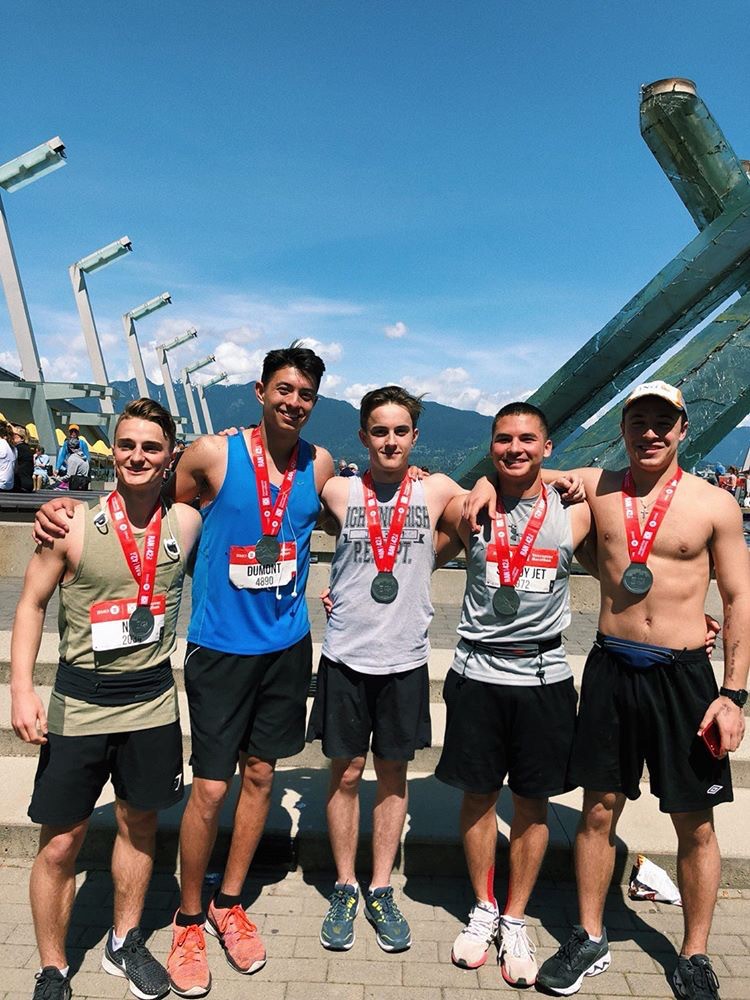 "I was able to volunteer at Ronald McDonald House BC and Yukon when I was younger and I reflected on the kids I met and the lasting memories I had made there. It has been some time since I have given back tot he House, so I thought that a fundraiser that involved running would be the perfect opportunity to get involved."
Zack's fundraiser surpassed his goal of $1,000!
SHARE YOUR JOURNEY
#StepUpForFamilies
Phone
Call Sunshine @ 604-355-6995