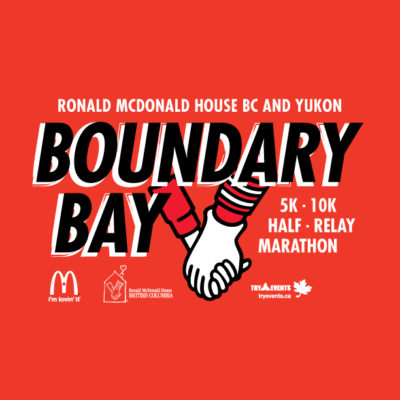 The oceanside trails at Boundary Bay regional park are famous for their beautiful views. Run this scenic route while making a difference to sick children and their families.
You can help raise funds for Ronald McDonald House BC and Yukon by signing up for a Marathon, Marathon Relay, Half Marathon, 10K or 5K. Participants are also invited to fundraise for RMH BC by collecting donations from family and friends.
All distances are an out and back design and the route is completely flat!