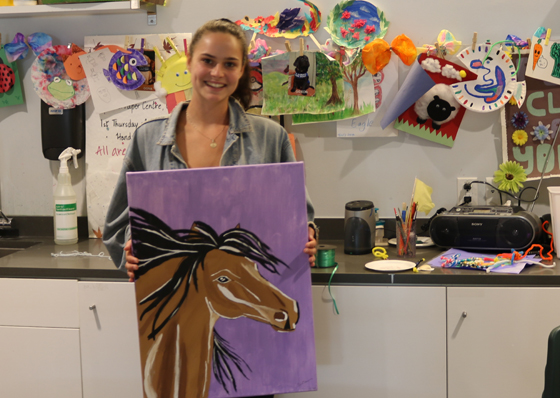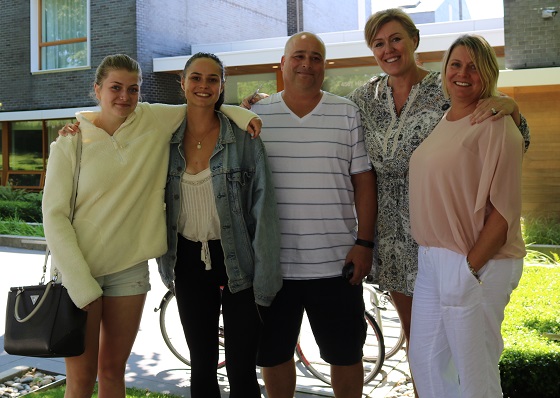 When Kiera O'Connor was diagnosed with Hodgkin's Lymphoma at age 16, the life-saving treatment she needed was in Vancouver. She had to travel back and forth between Vancouver and Victoria for almost 2 years, and her family dropped everything to be by her side. "I was their full time job!" she remembers.
In the midst of this chaos, Kiera was determined to keep living her life and do everything on time, including graduating high school and getting her driver's licence. Today, she is proud to say she achieved all these goals!
While Kiera's life revolved around travelling, treatments and fighting to keep her life on track, RMH BC helped take care of her family (mom Lisa, dad Jay, and sister Kylie) in different ways. Lisa enjoyed taking time out for a massage, while Jay was grateful for quiet time by the koi pond to catch up on work. Kylie found stress relief in the gym, and in post-workout smoothies made with fresh ingredients from the garden. For Kiera, the arts and crafts room became a refuge.
Two things the whole family agree on: it was a huge relief to come home to a delicious dinner cooked by volunteers, and the connections they made with friends at the House will last a lifetime.
The whole family also found strength in supporting other families in their journeys. Since Kiera was usually the oldest at the House, she became a role model for younger kids. Lisa remembers one little girl they met going through cancer treatment who never felt comfortable taking her hat off, but after seeing Kiera rocking the bald look, she was inspired to do the same.
Lisa spent her time in the kitchen, cooking meals to share. "I saw families who had little kids, who were overstretched and I could tell they weren't eating properly," she says. "I would make big stews, soups, muffins and cookies with a sign that said 'Help Yourself." It made me feel good that I could give back."
While undergoing treatment, Kiera organized a fundraiser with her school called Kaps for Kiera, which raised $13,500!. The funds were split between BC Children's Hospital and RMH BC: the two organizations that helped most in her recovery.
Kiera is now finished active treatment and comes back every 6 months for check-ins at the hospital. This fall, she is starting her 2nd year at UVIC (studying biology) and the family has plans to come back soon and cook a family dinner.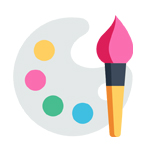 The Painting
In 2016, Kiera and Lisa came to Vancouver for what should have been a quick appointment, but they ended up staying 9 days. While Kiera was trapped in Vancouver waiting to have chemo, she spent hours in the art room and discovered a passion for painting. The horse painting pictured above was one of the first she painted, and she donated it to the House on her most recent visit.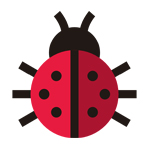 A Ladybug Named Ronald
At RMH BC, friends come from all directions – including a lady bug that kept coming through their window to land on Kiera. Every time she would let it go outside, it would come back. She remembers seeing it everywhere, even at the entrance to the hospital, and on different visits to the House. Kiera got a tattoo of the ladybug – who she named Ronald – to remember the strength it gave her during a scary and difficult time.
Thanks to you, kids like Kiera and their families can stay together. Donate today and keep a family like the O'Connors close.