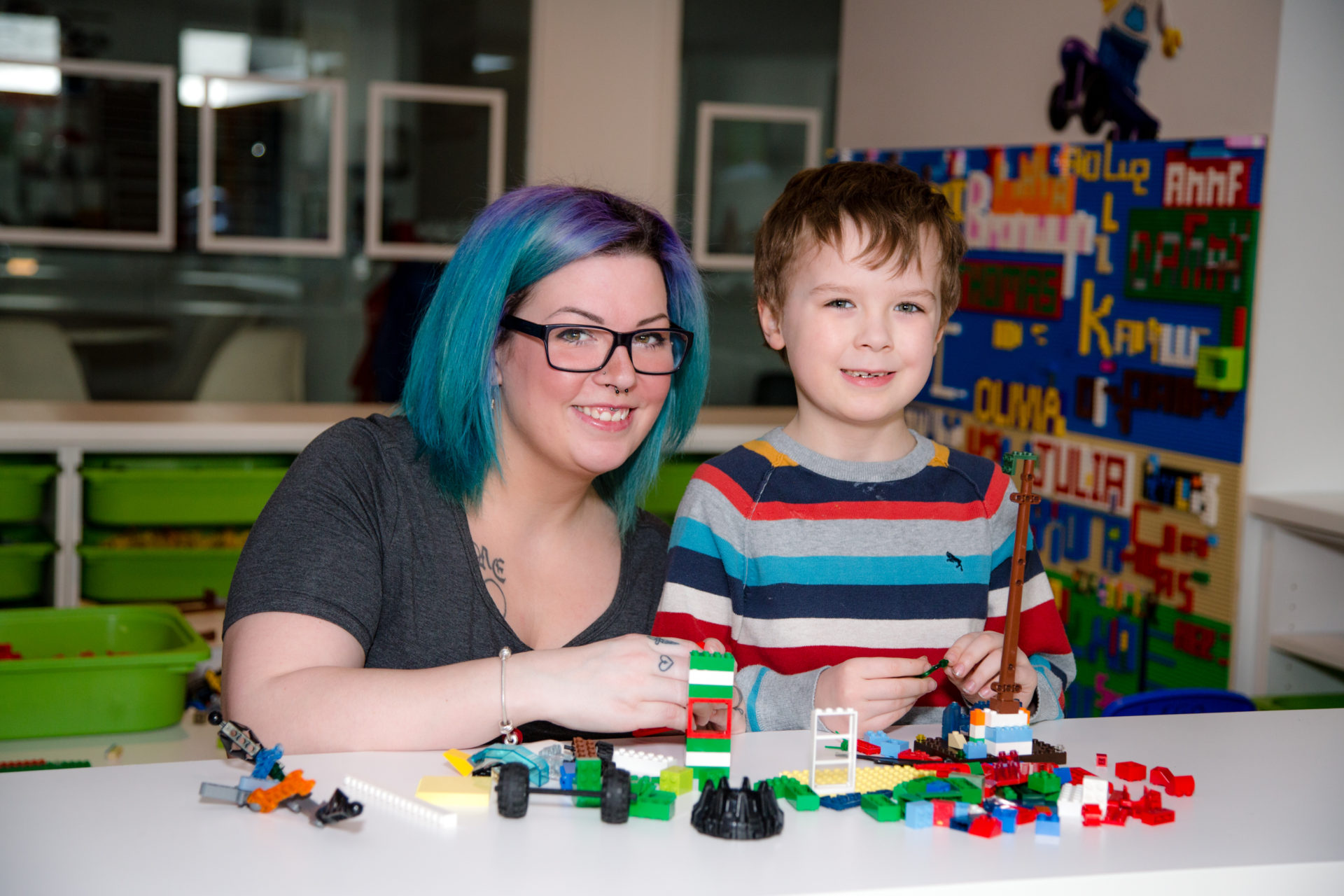 For the past 7 years, Amy Labonte and her son Seamus, who is living with Cystic Fibrosis, have travelled from their Whitehorse home to Vancouver over 100 times for to undergo testing, see specialists, and receive care that they are unable to get at home. They recently shared what RMH BC means to them:
"At 15 days old, my now 7-year-old son Seamus (Shay-mus) was diagnosed with cystic fibrosis: genetic, with no cure.
Only 50% of people with CF will see adulthood. There is a 50% chance that my son will graduate high school, get married, see the world, or start a family of his own. There is a 50% chance that I will outlive my baby. We live with our suitcases half packed at all times because we never know what this disease will bring next.
Living in a constant state of chaos and change we were lucky to find a sense of calm, a feeling of home at Ronald McDonald House. Somewhere for us to hang our hats, collect our thoughts, and meet some of our now closest friends. Somewhere that Seamus says: 'feels exactly like home! It's a place for all sick kids to come where they don't make us feel sick; where they make us feel loved'.
As any parent does, I struggle; I struggle to make the right choices, to say the right things, and especially in times of stress I struggle to be the best parent I can be; but here, at the house I feel supported, cared for, and I know that when we are here we have a village behind us to help carry the load so we can concentrate on getting healthy.
Ronald McDonald House does more than keep families together, they become your family.
Thank you, from the bottom of our lungs, to every employee, volunteer, sponsor, donor and person who supports RMH BC. You are giving us more than a place to stay, more than a bed and a meal- you are giving us a place to call home, a shoulder to cry on, a friend to talk to- you are giving us hope for a brighter future- and for that we are forever grateful."
Donate today and keep a family like the Labontes close.