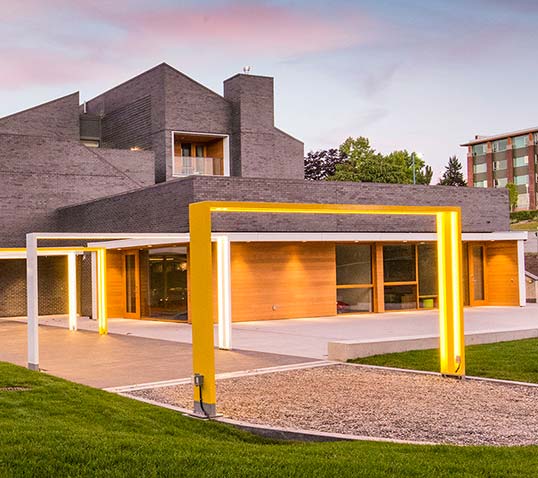 Marketing and Events Coordinator
About the Organization
Since 1983, Ronald McDonald House BC & Yukon has provided a home away from home for out of town families with children who have been diagnosed with life-threatening illnesses and are receiving treatment at BC Children's Hospital. The House provides a nurturing and supportive environment where families can heal together. In addition, we operate a 2,000 square foot Family Room in Surrey Memorial Hospital, providing families a medical-free space to rest and retreat while steps away from their child.
The second largest House in Canada and the fifth largest in the world, RMH BC will continue to grow to meet the needs of families through the addition of Family Rooms and a focus on expanding our reach throughout the Province and Territory we serve.
About the Position
An integral part of the development & communications team, the Marketing & Events Coordinator is responsible for supporting our signature events and marketing activities in order to ensure fundraising goals are met and guests and donors are connected to the mission of RMH BC.
Key Responsibilities:
Support a robust donor relations program in partnership with the Development Directors, working closely with partner organizations' marketing teams to ensure creative and frequent recognition. This includes thank you letters, impact statements and other relevant and timely stakeholder engagement pieces.
Contribute to RMH BC's main communication channels including website, newsletter, Facebook, Twitter & Instagram to ensure growth is achieved and engagement remains high.
Support the Director of Signature Events to create memorable and profitable golf tournaments, galas, and donor events. Assist with all aspects of event activations from registration to auction management, leading volunteers, and handling cash and in- kind donations.
Contribute to and develop speaking notes, marketing copy, auction descriptions, message maps, letters, decks and other collateral for a variety of purposes.
Speaking as a representative of the House at various community events and engagements.
Other duties as required such as packing and unpacking vehicles, picking up event related items and maintaining inventory of event related items.
Experience and Other Requirements:
Your Skills
Post-secondary education preferably in marketing, communications or event planning
Minimum of 1-2 years of experience in a marketing or marketing & events role with a solid understanding of marketing concepts (both traditional and digital)
Highly proficient in MS Office, Adobe and CVENT
Knowledge of Blackbaud systems, Photoshop & movie editing software a plus
Accurate and detail oriented; proactive and takes pride in quality of work
Comfortable in multi-tasking environment; ability to manage tasks with minimal supervision
Exceptional editing and copy writing skills
You
Alignment with the mission and values of Ronald McDonald House BC. Ability to represent the House with a polished, positive and professional demeanor and attitude at all times.
Calm under pressure, able to multi-task in a deadline driven environment.
Access to a vehicle and a valid driver's license.
Ability to work a flexible schedule, including evenings and weekends, from time to time.
Ability to travel: to meetings and events within BC and to events and conferences within North America.
Engaging as a tour guide, conducting House tours to interested individuals and groups.
Attend all RMH sponsored events as well as selected other activities conducted for the benefit of RMH BC.
Disclaimer
The above statements are intended to describe the general nature and level of work being performed by people assigned to this classification. They are not to be construed as an exhaustive list of all responsibilities, duties, and skills required of personnel so classified. Everyone may be required to perform duties outside of their normal responsibilities from time to time.
Please apply to: hr@rmhbc.ca.
Events Assistant - Temporary
Ronald McDonald House BC and Yukon cares for families of children whose health needs take them far from home and keeps families together in a home away from home, providing comfort compassion, and a sense of community when they need it most.
In June 2014, Ronald McDonald House BC and Yukon moved to a new 74,000 sq. ft. House which accommodates 73 families per night right on the grounds of BC Children's Hospital. Every year, up to 2,000 families can stay and participate in our programs including Music and Art Therapy, Science Workshops and Nutrition and Cooking Sessions.
Event Assistant
We are seeking an Events Assistant who will work with our Development and Communications team under the direction of the Signature Events Director and Community Development Director to assist with the planning and organization of signature and third-party fundraising events, including follow up from the Vancouver Invitational Golf Tournament and the Vancouver Island Golf Tournament, and preparation for A Night to Dream Gala. This is a temporary, full-time position starting in August and continuing until the end of October.
Duties and responsibilities include:
Coordination and setup of events at the House and around the Lower Mainland,
Assisting with the management and support of volunteers,
Liaising professionally and respectfully with guests, sponsors, donors, vendors and other stakeholders.
Administrative support for event committees and Development Directors.
Auction coordination and marketing, including writing copy for auction prizes, sourcing photos and showcasing items via online auction software.
Sponsorship support, including preparing impact reports, proposals and recognition pieces.
Handling cash and other donations,
Packing and unpacking of vehicles,
Cleaning up after events and organizing event storage space,
Assisting with other projects related to events
Other duties as required.
The ideal candidate:
Possesses strong written and verbal communication skills,
Is flexible to work on a variety of projects concurrently,
Is able to multi-task in a busy environment,
Can work independently and as part of our team,
Must be available to work evenings and weekends.
A valid Class 5 drivers licence and access to your own vehicle would be an asset.
Please submit your resume and cover letter by Friday, August 3, 2018.
Please apply with resume and cover letter to hr@rmhbc.ca. 
For more information on Ronald McDonald House BC and Yukon, visit our website at www.rmhbc.ca.