Hosting a Community Event
Every year, hundreds of caring individuals and groups raise money in support of Ronald McDonald House BC and Yukon by hosting Independent Community Events. Creative, fun and meaningful, these events include everything from bake sales to golf tournaments to shaved head challenges.
Are you ready to organize your own fundraising event for Ronald McDonald House? All it takes is a little creativity, some careful planning, and the desire to make a difference in the lives of BC and Yukon kids.
Want to fundraise online?
Set up your individual or team fundraising page.
Want to host your own event?
Step 1: Check out the FAQs below.
Step 3: Still have questions? Email us by clicking here.
Step 4: Ready to start fundraising? Submit an application online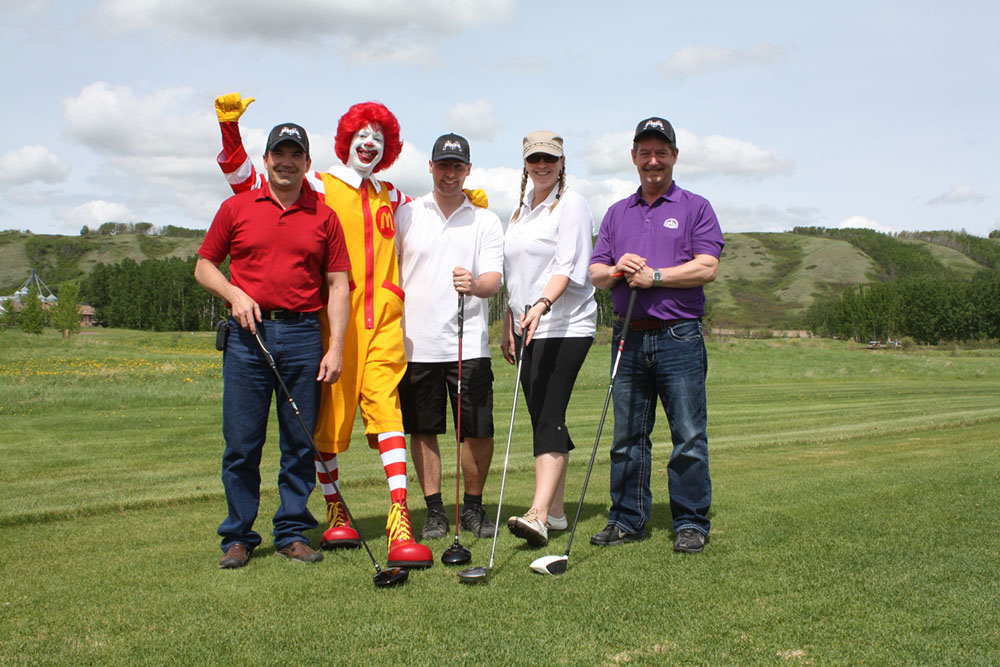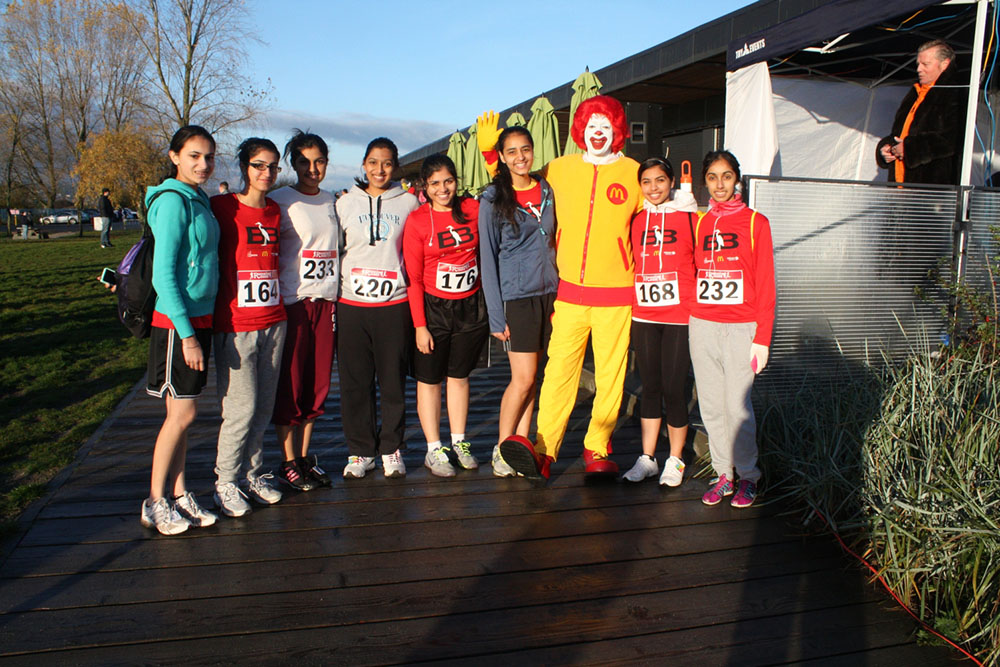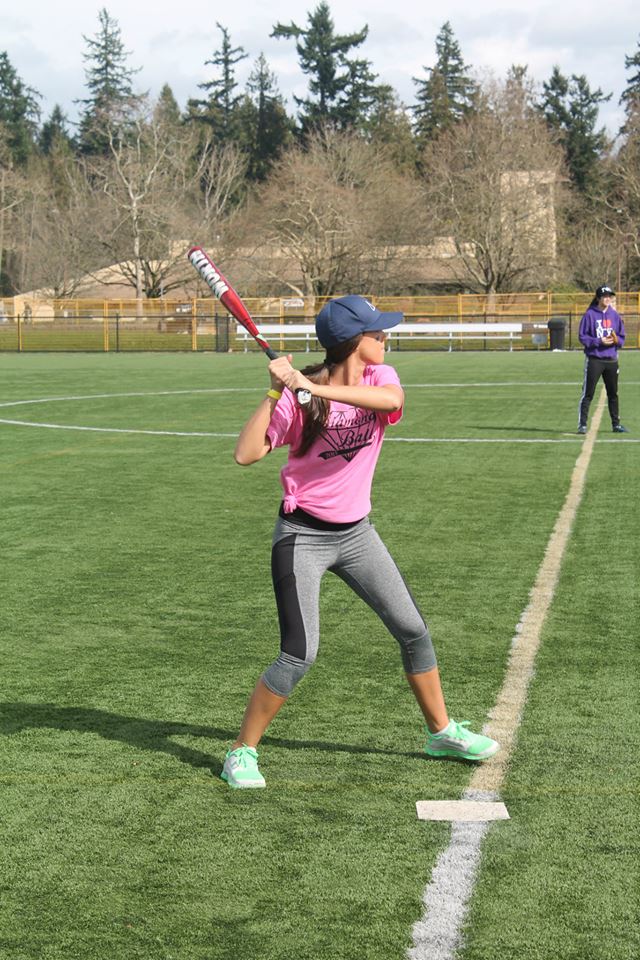 I want to organize a fundraiser for Ronald McDonald House British Columbia and Yukon. Where do I start?
The first place to start is to fill out the online application form. This form will provide us with all of the information needed to assist you with your fundraising event needs.
Can I get a tax receipt?
Donations over $20 are eligible for an official income tax receipt. We are not able to issue a tax receipt for the purchase of tickets, raffle tickets or items. Donations collected by the event organizer that are donated by the public are also not eligible to be tax receipted in the name of the event organizer. For more information on CRA tax guidelines, please visit: http://www.cra-arc.gc.ca.
How do I get tax receipts for the donations collected at my fundraiser?
Ask us for a donation form to record the name, address and telephone number of the individuals or businesses that require a tax receipt. Submit this form along with their donations, and an invoice of the purchase to Ronald McDonald House BC and Yukon; we will then process and mail the tax receipts to the individuals or businesses listed on the donation form.
Can I deduct my expenses from the funds raised?
We ask that you plan and budget carefully for you event as the expenses should not exceed 20 per cent of the totally event revenue. Ronald McDonald House BC and Yukon will not reimburse you for any expenses incurred; all financial control is the responsibility of the event organizer. Please consider asking for a local business to sponsor your event and provide in-kind donations to help alleviate the costs.
For a budget worksheet, please contact Sunshine Purificacion.
Can I use the Ronald McDonald House British Columbia and Yukon's logo on marketing material for my event?
Yes, the "in support of" Ronald McDonald House BC and Yukon logo is available for use by approved Independent Community Events. Your application MUST be approved by the House before you are permitted to utilize the logo. We ask that you submit all of your marketing materials to the House for review before being published or printed.
Can a RMH BC representative attend my event, and can RMH BC provide volunteers?
Due to the number of independent fundraising events that take place throughout the year, we cannot make a commitment for House staff and volunteers to attend events but we also aren't saying no. It is all dependent on availability.
Do you have promotional materials available for my event?
Yes, we're happy to make the following Ronald McDonald House British Columbia and Yukon materials available to you for your event in limited quantities: buttons, balloons, posters, pamphlets, donation cards and banners. These will be sent to you via Canada Post or, if you prefer, you can make arrangements to pick them up from our office. We kindly ask that you return any unused items.
Can you send out a media release for my event?
No, we are unable to contact the media on your behalf. Please request a media toolkit for information on how to promote your event. Again, please make sure that your Independent Community Event application form has been approved by the House before you start using our logo for marketing and media purposes.
Can Ronald McDonald House promote my event?
We can promote your event on our community listing page of our website and in some cases via our social media channels.
Can I get a photo taken with a BIG cheque?
Yes!!! We are happy to organize a cheque presentation at the House during business hours (9:00am to 5:00pm). Please contact Sunshine Purificacion.
How do I submit my donations?
Donations can be submitted in person at Ronald McDonald House located on the property of BC Children's Hospital at 4567 Heather Street during regular business hours Monday to Friday (9:00am to 5:00pm). You can also mail in your donations (please do not mail cash and make cheques payable to Ronald McDonald House British Columbia and Yukon) to:
Attn: Sunshine Purificacion
Ronald McDonald House British Columbia and Yukon
4567 Heather Street
Vancouver, BC V5Z 0C9
If donors require tax receipts, please mail the names, addresses and telephone numbers of those who need to be receipted.