Keeping Families Close
Family Meals
Family Meals
Share the gift of a homemade meal with our families.
Having a night off from cooking is a huge relief for the 73 families who stay at Ronald McDonald House BC and Yukon each night. It's more than just a meal, you help create a feeling of home – a priceless feeling for our families who are far from the comfort of their own homes. This is a great opportunity to come together as a group of friends, colleagues or family members to cook a healthy, nutritious and delicious meal for our families here at the house.
How The Program Works
We welcome groups of 8-10 people per session.
Once you complete our online booking form and donation of $450 (this amount can also be fundraised), our Family Meals Coordinator will get back to you with advice on how to plan your meal, shop for groceries and cooking at the House.
On the day, your schedule will run from 3:00 pm – 7:30 pm from arrival to clean-up. We have friendly staff and volunteers who will be with you every step of the way to ensure your meal is a success!
Please visit our FAQ section for more details.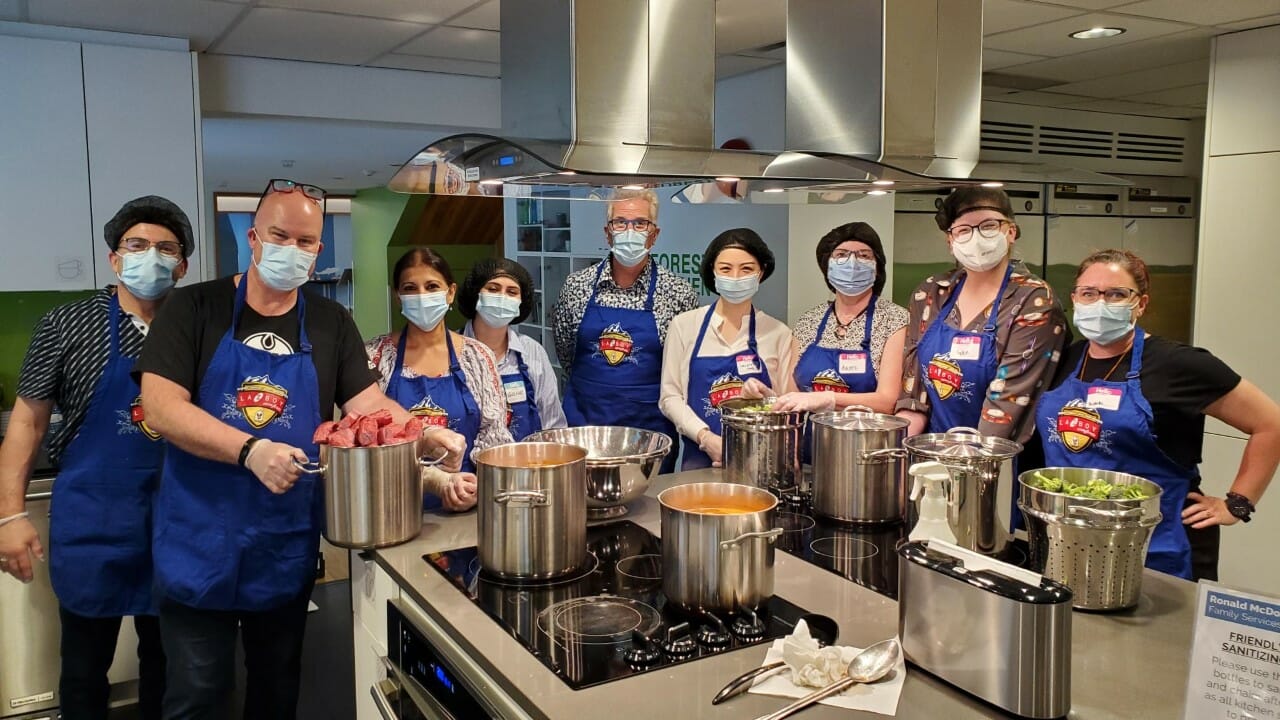 Your Impact
Contact Us
For more information, contact us!
Email Us