Family Meals
Share the gift of a homemade meal with our families. Having a night off  from cooking is a huge relief for the thousands of families who call Ronald McDonald House BC and Yukon home each year. Bring together a group of your friends, colleagues or family to cook a healthy, delicious meal for our families.
You can also challenge your group to a fundraising goal! We have many ways Family Meal groups can get involved with fundraising for RMH BC, including setting up a team fundraising page.
The Family Meal Program allows us to spend as much time with our daughter in the NICU as possible and not worry about cooking and we can sit down and share a meal with our other children.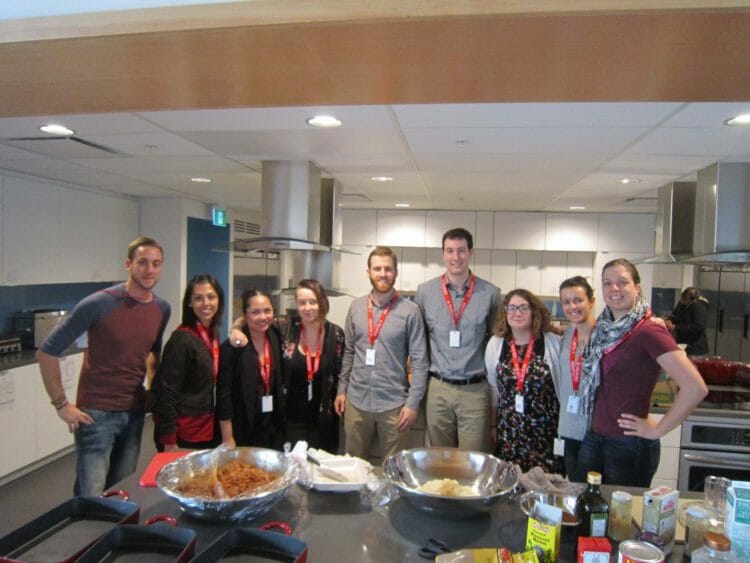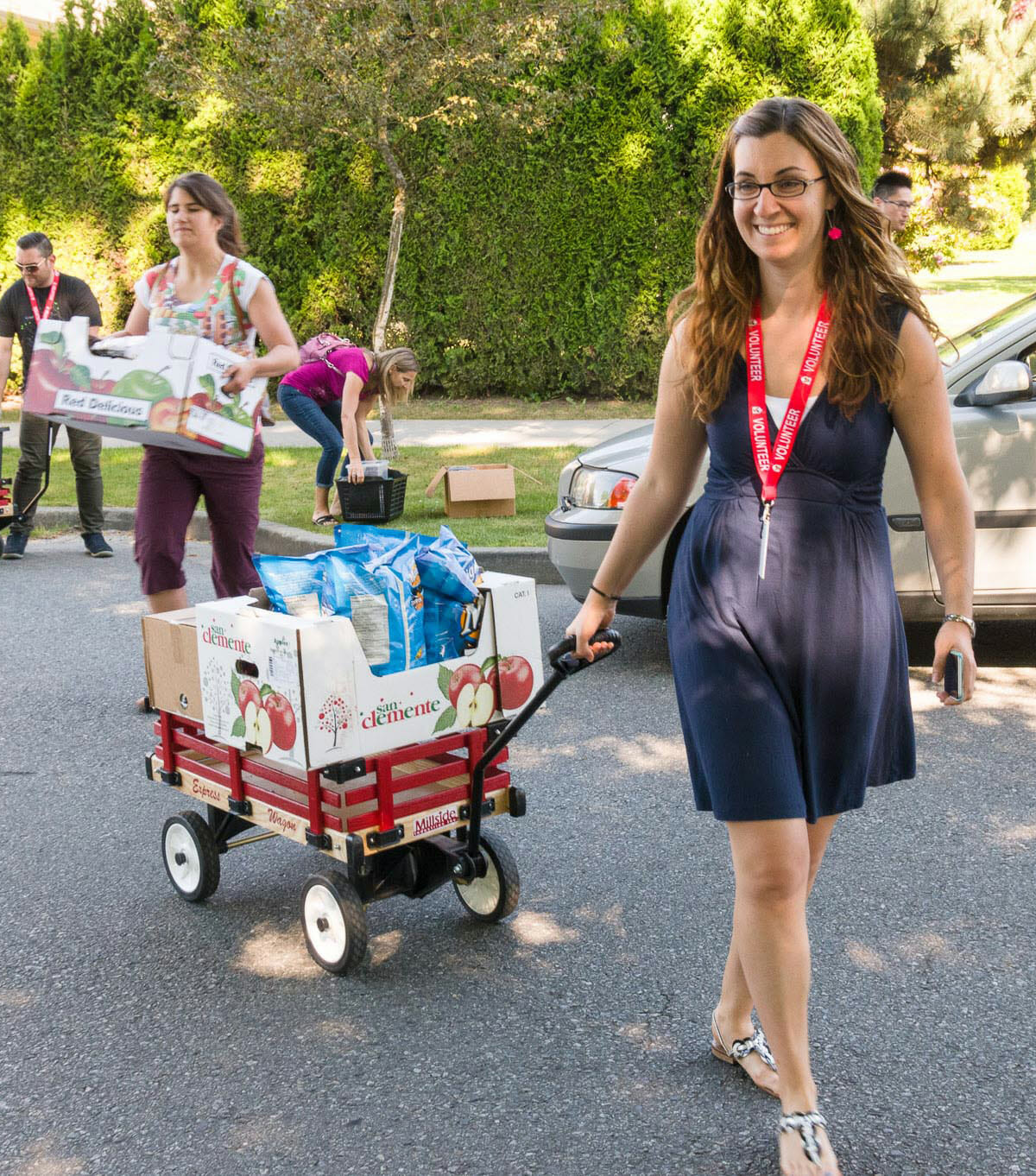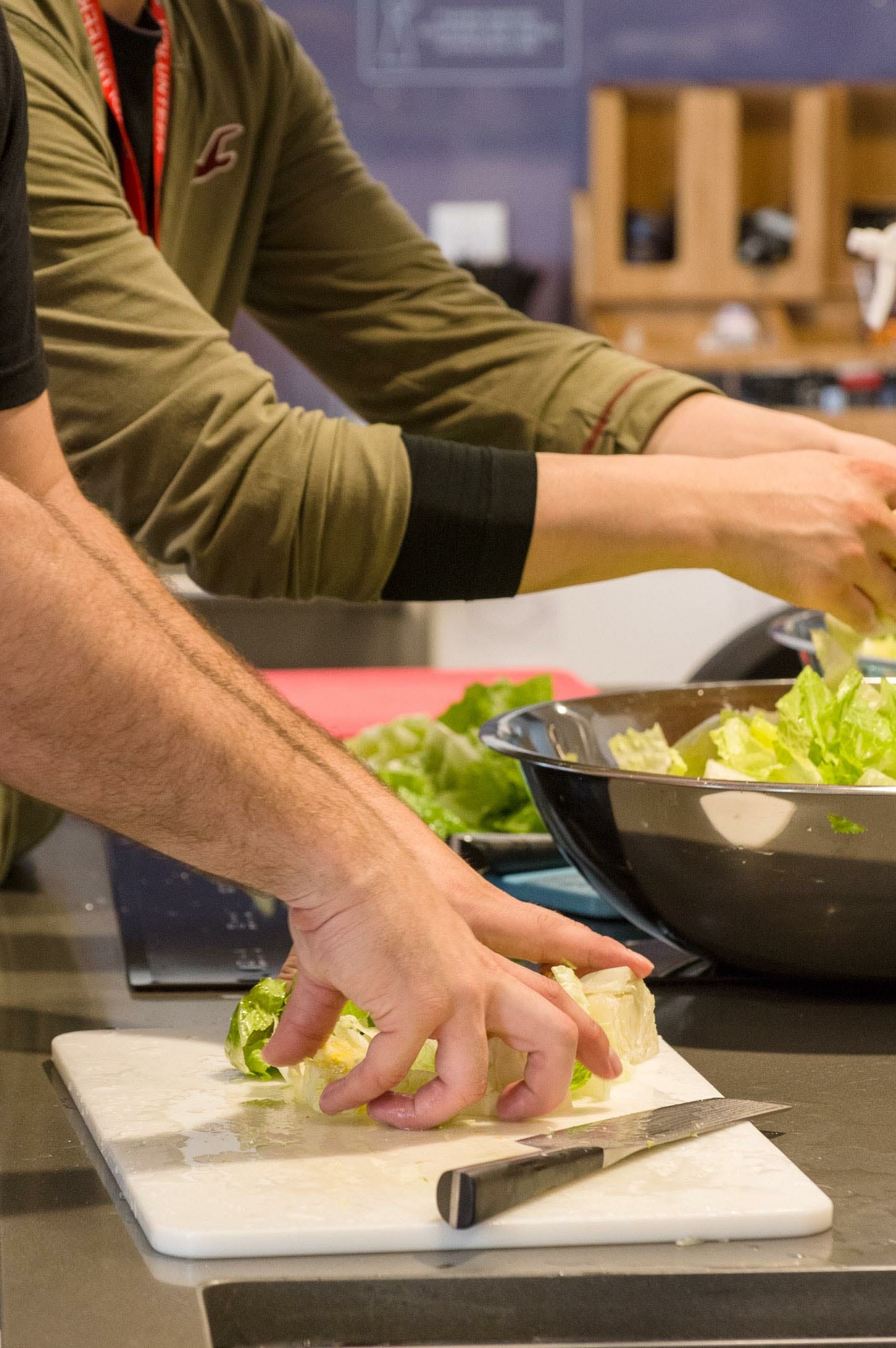 Frequently Asked Questions
How many meals can my group be prepared to serve and how many volunteers are needed?
Groups have access to one kitchen to serve 100 meals and can accommodate up to 15 volunteers.  Volunteers must be over the age of 12.
Preparing Breakfast or Sunday Brunch
We ask that your group arrive by 7:00am to prepare breakfast for between 8:30am and 9am. Your group will register with the Front Desk. Your group will have access to a kitchen which is fully stocked with cooking equipment. All food preparation should occur on site, and it is the responsibility of your group to wash all the dishes and return them to the correct cupboards. Your group will be cleaned up and finished by approximately 10am.  During Sunday brunch we ask that your group arrives by 8:00am and brunch is served at 9:30am.
Preparing Dinner
Your group will arrive at the House by 4:00pm and register with the Front Desk. A member of staff will greet you and give you a brief tour of the House. All food preparation should occur on site. Dinner is served at 6pm. A Host of the House Volunteer will then introduce your group to the families. Please feel free to sit and eat with the families. After the meal the families are encouraged to bring their plates to the dishwashing station. It is the responsibility of your group to wash all the dishes and return them to the correct cupboards. Your group will be washed up and finished by 7:30pm.
Can we bring entertainment, activities for the children?
Yes, feel free to get creative. If your date is booked near a holiday, bring some festive elements into the meal planning.
Are there any limitations to the type of food we prepare?
No, we cannot accommodate diverse food allergies, however, we ask that a vegetarian option is always part of the menu and that basic ingredients are explained to the families.
What meal-plans have worked in the past?
Our families really enjoy the variety of meals that organizations share such as ethnically diverse foods such as Indian curry, Greek food, and more. Nutrition is important to our families and so we encourage our groups to bring their family favourite recipe. We have had great success with a Mother's Day Tea, Father's Day BBQ, holiday-themed events such as St. Patrick's Day or a cook-off between groups is always fun.
For more information, read our Family Meal Information Package (pdf).
A beautiful home-cooked meal served with a smile – it creates an opportunity to come together and meet other families.
Tips for a Successful Family Meal: 
Book and confirm your Family Meal at familymeals@rmhbc.ca
Fundraise/budget in advance to help pay for the groceries
Consult with websites to ensure you have the appropriate volume of food
Choose a team leader who can delegate tasks in the kitchen to help make the meal run smoothly.
Arrive on time and make sure everyone is healthy
Choose a delicious menu that would appeal to families
Adhere to safe food handling practices
Communicate with the RMH BC staff so we can enhance your experience
Remember to clean-up and return items where you found them
If you require tax receipts for food or supplies, please submit receipts to RMH BC within 30 days of your meal.
Most importantly, have fun!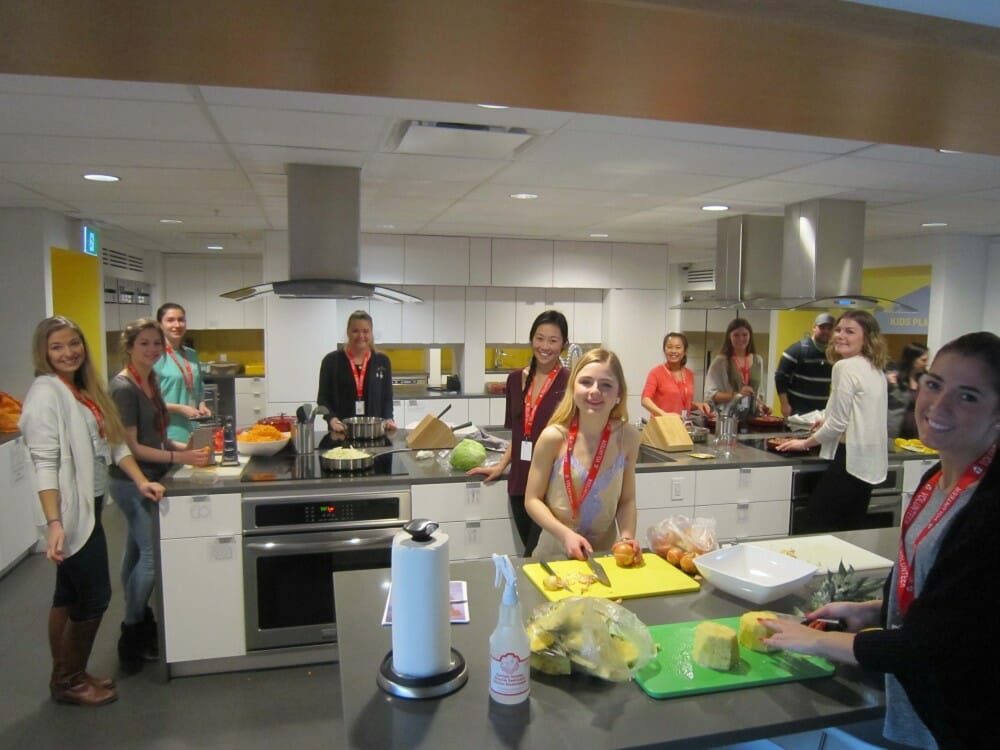 Book a Family Meal
RMH BC is available for family meals Sunday, Tuesday through Thursday each week.
Have a look at the calendar for available dates, then complete the Family Meal booking form to sign up.
*While we try our best to keep our calendar up to date, it is subject to change and some dates shown may not be available.  Thank you for your understanding.