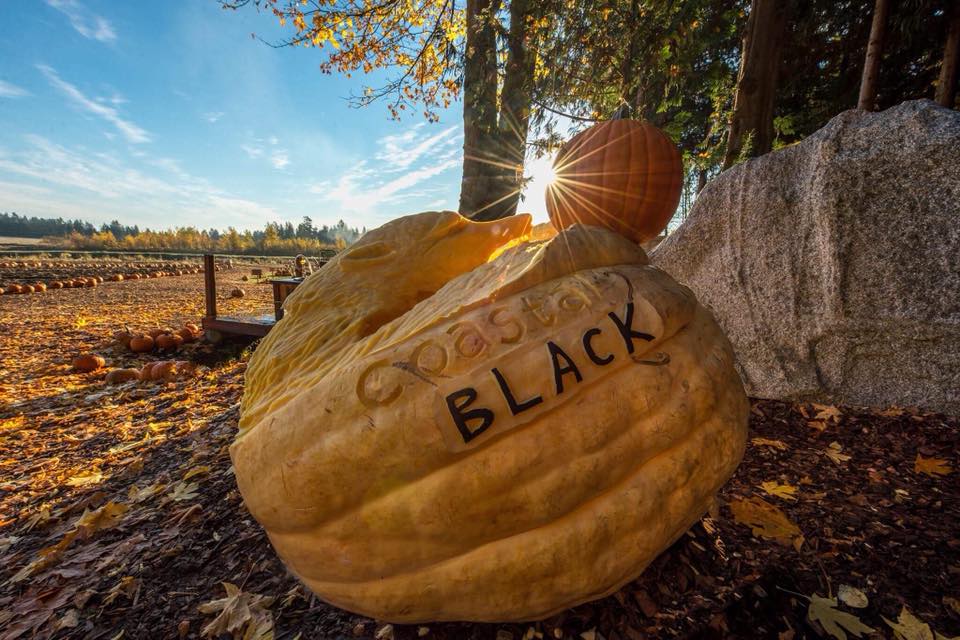 Coastal Black Pumpkin Fest's 6th Annual Event is happening this fall from Sept 29thth to October 28thth every Saturday and Sunday, including Thanksgiving Monday from 10:00AM to 4:00PM.
The 8-acre Corn Maze is a highlight to Pumpkin Fest and popular activity for families of all ages.
With over 20 acres of orange, white, green and warty pumpkins, the fields are sure to look colourful and inviting for families to have fun picking their own Pumpkins to take home. An assortment of gourds and ornamental pumpkins are available.
The same old-fashioned farm fun is available for families to enjoy, including the Hay Wagon Ride touring the farm, visiting the Barnyard Animals, playing Pumpkin Bowling and Pumpkin Ring Toss, and wandering through the popular Hay Bale Maze searching for the Golden Pumpkins. Have Little Prints Photography take memorable photos of your family in the Pumpkin Photo Booth. The Country Kitchen has added some new fall festive favourites to its menu, delicious Mini-Donuts.
The 25ft Pumpkin Chunkin' Trebuchet is back for its 3rd year at Pumpkin Fest launching pumpkins over 380 feet. Tickets are available for purchase to launch a pumpkin. $1 from each ticket sold will go to support YANA (You Are Not Alone), a community organization offering help to Comox Valley families who need to travel to access medical treatment for their children.
The cost of admission will be $6/Person, with $1 from each admission fee donated to Ronald McDonald House BC (Children 2 and under enter free). Proceeds raised will help provide families a place to stay together throughout their child's treatment, sharing special moments and focusing on the most important thing: helping their child to heal.