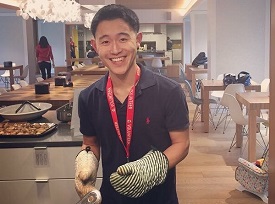 On August 18th, volunteer Alex Wong is embarking on an epic journey across Canada. His goal: to raise $20,000 while visiting all 15 Ronald McDonald Houses and all 16 Ronald McDonald Family Rooms!
Alex and his brother Mark will be spending 23 days on the road, beginning in Victoria BC and ending in St. John's, NL, all to keep families close when it matters most.
Follow Alex's travels on his blog!