About Adopt a Room
When you Adopt a Room at Ronald McDonald House BC, you give the gift of comfort to families staying far away from home, providing a familiar, welcoming space to come home to after a long day of treatment. Ronald McDonald House BC depends on community supporters like you to serve up to 2500 families a year.
Why it's Important to Give
When a child is diagnosed with a life-threatening illness, their family needs to be by their side to support them during treatment. BC Children's Hospital serves sick children throughout all of British Columbia and Yukon, meaning many families are faced with long distance travel and expensive accommodation. Often one or both parents are forced to take a leave of absence or quit their job altogether to focus on their child. By providing a home away from home, Ronald McDonald House BC eases the financial and emotional burden on families, allowing them to focus on their child's treatment and on healing together. The Adopt a Room program is an annual commitment of $5,000 over three or five years. Common area rooms are also available; please contact Sarah Catliff if you would like to know more about these opportunities. Download the Adopt a Room donation form.
We want to help ensure that families are comfortable while staying at Ronald McDonald House BC and adopting a room is one of the best ways to do that. We have been supporting Ronald McDonald House BC for several years and we are excited to continue our support of the new House.
Adopt a Family
When you support our Adopt a Family program, your support helps offset the cost of a family's stay at the House. It costs Ronald McDonald House BC $125 for one family to stay for one night, while families are asked to contribute only $12 a night. Your meaningful donation bridges this funding gap and gives our families a caring place to call home while their seriously ill child receives treatment.
 
Why It's Important to Give
Families staying at RMH BC benefit from:
A cozy and comfortable place to sleep and call home
A kitchen to prepare home cooked meals
A warm, respectful and understanding environment
Ongoing support and interaction from staff
volunteers and other families
Programs such as Family Meals and volunteer-led activities
Financial relief
Shared spaces including an exercise room,
play rooms, outdoor play grounds, laundry room
The Adopt a Family program is a commitment of $2500. Please contact Sarah Catliff if you would like more information.
Adopting a room at Ronald McDonald House® BC was one of the most fulfilling contributions I have ever made. I know that the money I donated is helping a family with a seriously ill child stay together in the comforts of a supportive, loving environment.
Thank you to the following supporters of Adopt a Room
Alpha Delta Pi UBC
David and Heather Ashley
The Ames Family Foundation
Jas and Andy Bates – McDonald's Owner/Operators
B.C. Communications
Brian and Beverly Bertoia & Family
Brian Boresky – McDonald's Owner/Operator Fort St. John
Canfor
George and Bev Cartwright
Cavelti Family
Chatters Limited Partnership
Vi Riddell and The Chernoff Family Foundation
Ralph Currie
Hayley, Hunter, Jen and Steve Darling
DKI Canada
The Erickson Family – McDonald's Restaurants Vernon, Armstrong and Salmon Arm
Darren W Gibson
Shane Gibson and Family
Alan and Dawn Gozda – McDonald's Restaurants of Kamloops
Joe and Mary-Anne Guzzo – McDonald's Restaurants
James and Tracy Harper – McDonald's Owner/Operator
HJCK Contracting Burns Lake
Sid and Daphne Johnson – Owner/Operators McDonald's Restaurants
Karen Krivel in Honour of Dr and Mrs Krivel
Kiwanis Club of Prince George
Kruger Products
Ming Lam In Memory of Alice Kit-Yi Chan Lam
Friends and Family of Brooke Malakoff
McDonald's Restaurants of Canada Limited – BC Office Staff
Newell Rubbermaid
Nitikman-Chan Family
Orbis Investments
Payworks
Janice, Jim, James, & Jackson Pike McDonald's Owner/Operators
Jim and Laverne Popowich
Quality Move Management
William and Ellen Quan
Mike Roberts honouring Gerald and Patricia Roberts
Sage
SD Pharmaceuticals
Sealy Canada
The Paterson Smith Family
Sook Ching Foundation
Sony Canada Charitable Foundation
In Memory of Carie Spendiff – RLC Park Services
Mike and Julie Thorpe – Owner/Operators McDonald's Restaurants Yukon
Tommy Gun's Original Barbershop
Randy Turner
Gonnie and Peter VanTongeren
McDonald's Restaurants of Hope, Remembering Jorin Clay Dann-Mills
Thank you to the following supporters of Adopt a Family
Senft Family
Pearson & Preet Families
Bosa Foods
Bob and Karin Shoker Family Foundation
Cayenta
Bill and Yolanda Chao
Grant Damery
The Full Boar Community
Grant Olson & Strathcona Hotel
Darren W Gibson
Claire Hinnell & Aidan Roy
David and Roxanne Kaiser
Longview Communications
John & Irene Rogers
Quality Move Management
Ruby Rota
Vanterre Holding Corp
Westmar Realty Ltd.
Brent Wyse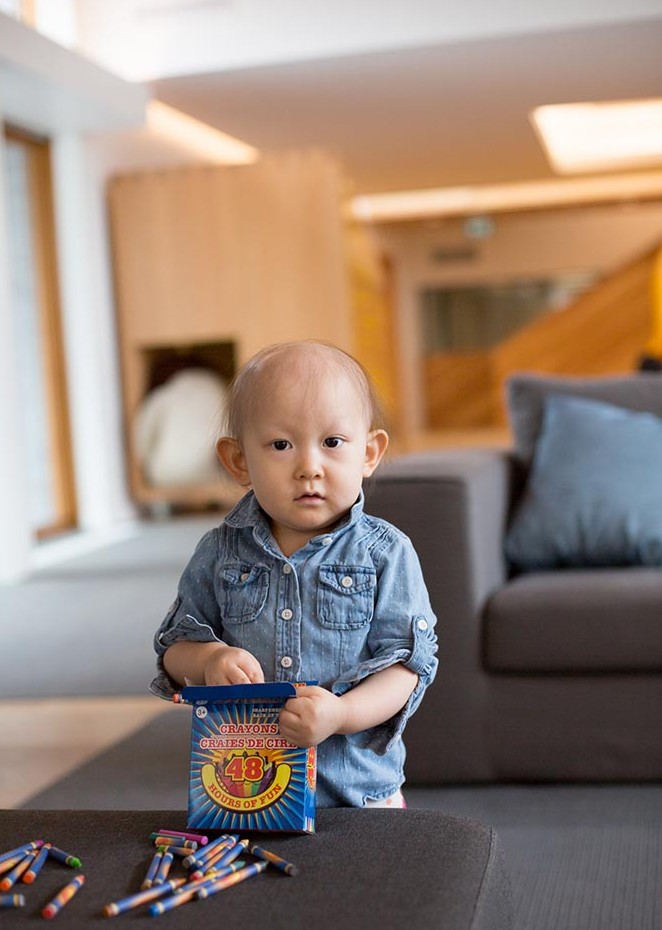 Stay informed.
Stay in touch.
Sign up to get information from Ronald McDonald House BC straight to your inbox.
We'll email you every-so-often with inspiring stories, upcoming events, information about our mission and programs, and ways to get involved with the RMHBC community.