Sorry, there are no job listings today.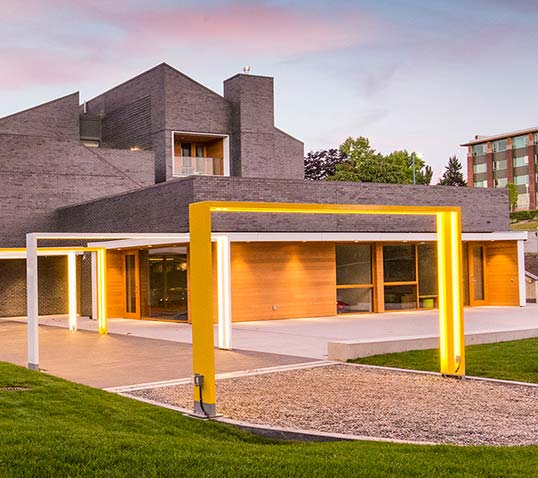 Director of Signature Events
RMH BC Job Profile
Job Profile:
Director of Signature Events
Department:
Communications and Development
Reports to:
VP External Relations & Development
Approval Date:
Version:
2017
Key Responsibilities & Tasks
About the Organization
Since 1983, Ronald McDonald House BC & Yukon has provided a home-away-from-home for out of town families with children who have been diagnosed with life-threatening illnesses and are receiving treatment at BC Children's Hospital. The House provides a nurturing and supportive environment where families can heal together.  In addition, we operate a 2,000 square foot Family Room in Surrey Memorial Hospital, providing families a medical-free space to rest and retreat while steps away from their child.

The second largest House in Canada and the fifth largest in the world, RMHBC will continue to grow to meet the needs of families in BC and the Yukon through the addition of Family Rooms and a focus on expanding our reach throughout the communities we serve.
About the Position
The Director of Signature Events is instrumental to the success of the House and contributes by creating memorable, unique and engaging events in support of the House.

This key leader will work collaboratively within the RMH BC team including Finance, Family Services, and national and regional colleagues.

This role will support the mission of RMHBC by:
Flawlessly planning and executing the organization's signature events including the Gala and two golf tournaments, meeting fundraising goals and delighting attendees.
Appropriately stewarding all existing sponsors and national partners alongside the Director, Corporate Sponsorship & Partnerships.
Evaluating event performance relating to revenue and participation levels and making recommendations for continuous improvement.
Investigating and imagining new opportunities for events within BC & the Yukon.
Leading and collaborating with volunteers whether on committees, in the House or at our numerous events.
Helping to craft and execute appropriate and timely donor recognition plans. Works with the broader Development & Communications team to transition donors between fundraising and stewardship activities.
Integrating technology into all processes and developing tracking systems, creating increased efficiency and accuracy.
Speaking as a representative of the House at various community events and engagements as required
Lending his/ her skills and expertise to community-based events when required.
Job Specific Competencies & Skills
Alignment with the mission and values of Ronald McDonald House BC.
Ability to represent the House with a polished, positive and professional demeanor and attitude at all times.
Demonstrated experience in producing best in class events.
A knack for sourcing items and curating compelling live and silent auctions
Demonstrated ability to set and exceed fundraising goals.
Demonstrated budget planning and financial management experience.
Ninja–like attention to detail.
Excellent written and oral communications skills.
Calm under pressure, able to multi-task in a deadline driven environment.
Demonstrated commitment to long-term relationship building with donors and volunteers.
 Proficient in the following computer applications: CVENT, Raiser's Edge, MS Office Suite, Auction Tracker, Givergy.
Ability to work independently and with minimal supervision and function as a team player
Excellent presentation skills.
A commitment to working cooperatively in a team environment with staff, volunteers, families, donors and the public.
Access to a vehicle and a valid driver's license.
Ability to work a flexible schedule, including evenings and weekends, from time to time.
Ability to travel: to meetings within BC and to events and conferences within North America.
Experience & Educational Requirements
Minimum five years' event management experience.
University degree or college diploma preferred.
Strong commitment to established professional standards.
Disclaimer
The above statements are intended to describe the general nature and level of work being performed by people assigned to this classification. They are not to be construed as an exhaustive list of all responsibilities, duties, and skills required of personnel so classified. All personnel may be required to perform duties outside of their normal responsibilities from time to time, as needed.